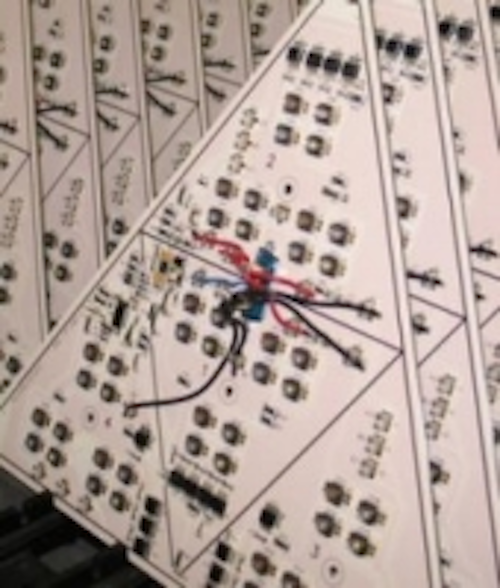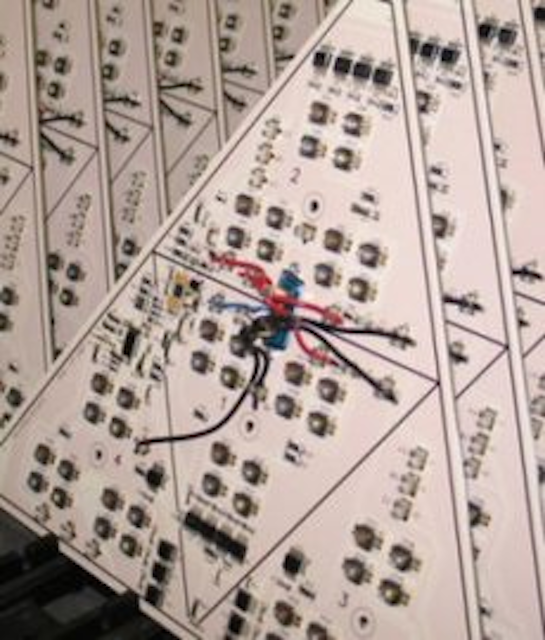 Date Announced: 03 Nov 2008
Thousands of unique electronic connectors assured the spectacular performance of New York City's brilliant new 100th Anniversary Times Square Ball. On December 31, 2007, the Ball illuminated Times Square on New Years Eve with state-of-the-art, energy-efficient LED technology. Six feet in diameter, it weighs 1,415 pounds and contains 9,576 Philips Luxeon LEDs plus 672 Waterford double-cut crystal triangles (see
http://www.youtube.com/watch?v=BeLPWgF8y1g&feature=related
).
Zierick Manufacturing Corporation, located in nearby Mt. Kisco, NY, worked in collaboration with the Lighting Science Group who designed the circuit boards to replace the traditional lighting system used in past Ball designs with advanced Philips Lighting LED technology. The Philips LED technology in the 100th Anniversary Ball enabled it to use the power equivalency of just 10 toasters while also delivering twice the brightness of previous years' Balls.
The sparkling, multi-color Philips LEDs in the new Ball are connected to the printed circuit boards with Zierick's Torsion IDC 1245 surface mount connectors (see photo) and can produce 16 million colors as they flawlessly spin, flash, and rise and fall hundreds of feet. As they do, the circuit boards, lights, and crystals survive shock, vibration, and a broad temperature range from the subfreezing night air to extremely hot internal temperatures.
Called Insulation Displacement Connectors (
www.zierick.com/nye
), these miniature connectors were chosen for this task because they are specifically designed for demanding applications, such as those the New Year's Eve Ball encounters.
Featuring a low profile and a small footprint on the circuit board, these Zierick IDCs quickly terminate many sizes of wires on printed circuit boards more reliably than could ever be accomplished with any other conventional method. As a result, the thousands of Philips Luxeon LEDs sparkle through the Times Square Ball sphere as it performs without a glitch
According to Janos Legrady, Zierick Vice President in charge of Research and Development, "Zierick's Torsion IDCs are very unique. They are the only connectors in the industry with low initial contact resistance, and the resistance gets even lower with time in demanding applications. The contact resistance of all the other types of connectors increases with time in demanding applications. The decreasing contact resistance feature is especially useful in LED and solar cell applications where there are a large number of connectors and a low operating voltage."
"Times Square has always been an arena where the latest and greatest cutting-edge technology is unveiled and showcased. It's also a neighborhood that's rich in tradition – from Broadway to Tin Pan Alley to Restaurant Row," said Tim Tompkins, President of the Times Square Alliance, "and the New Year's Eve Ball, like Times Square, is an exciting blend of technology and tradition. This year, the Ball has been re-envisioned and re-invented, just as Times Square is constantly re-inventing itself. It's that same spirit of renewal and new beginnings that brings people here from across the globe, in person or in spirit while watching from home, on New Year's Eve every year."
[Photo caption: Unique, miniature Zierick Torsion IDC 1245 surface mount connectors assured the spectacular performance of New York City's brilliant new, energy-efficient, 100th Anniversary Times Square ball.]
About Zierick Manufacturing Corporation
Zierick Manufacturing Corp. is the leading source of solutions to complex interconnection requirements and problems. From standard products to custom-made goods, Zierick has invented and produced technologies which have become the industry standard and which will continue to shape the industry in the future. Zierick also provides its customers with assembly equipment, interconnection hardware, and taped terminals. For all of its 89 years in business, Zierick has maintained custom stamping capabilities, setting the standard in both design leadership and quality tooling and stamping.
Contact
Sharon Harvey Marketing Manager Zierick Manufacturing Corp. 131 Radio Circle Mount Kisco, NY, 10549 Ph: 800-882-8020, ext. 254
E-mail:sharvey@zierick.com
Web Site:www.zierick.com