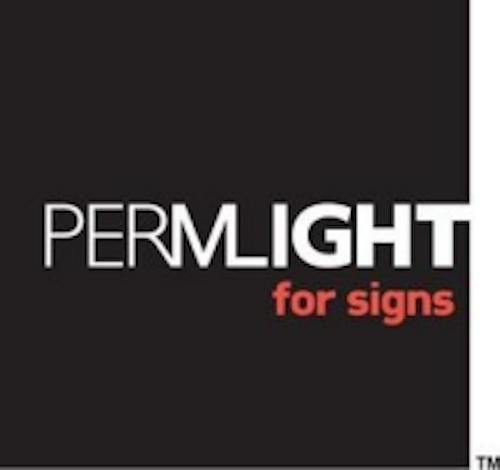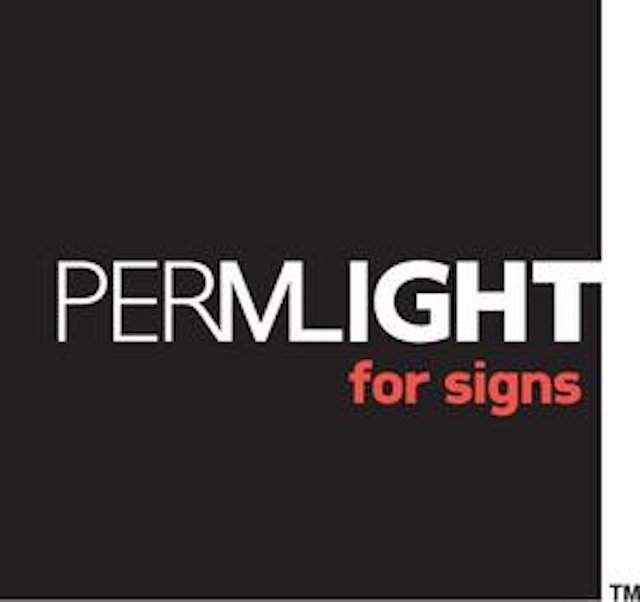 Date Announced: 21 Nov 2008
-– Choice of Five Bright Whites Allows for Greater Flexibility and Color Control, While Achieving Energy and Cost Savings –
TUSTIN, Calif. -- Permlight for Signs™ today unveiled an ultra white LED module that achieves a typical color temperature of 8,000K and rounds out Permlight for Signs High Brightness (HB) white offering to five – the most comprehensive in the industry. This addition allows customers the greatest choice of color temperature for maximum flexibility and control in sign illumination.
"With five HB whites available, our customers have comparable color options with an LED solution as they would with neon and fluorescent lighting," said Fernando Lynch, co-CEO of Permlight. "This affords a new level of flexibility without increased cost, as well as the standard benefits of LED lighting like improved brightness and energy efficiency."
Available for the El Plato and Twister Nitro products, the five HB whites allow sign manufacturers an unprecedented depth of choices to match neon at a fraction of the long-term operating costs. Because the El Plato and Twister Nitro consume between 3.0 and 3.5 Watts per linear foot, versus 5.3 to 7.1 Watts per foot of neon, the new HB whites offer a dramatic 48 percent reduction in energy consumption. Additionally, LED-based lighting minimizes the carbon footprint of a sign and is much friendlier for the environment due to the absence of hazardous mercury typically found in neon and fluorescent options.
Taking Permlight for Signs Brilliance to the Next Level
Permlight for Signs' El Plato and Twister Nitro products are designed for a variety of channel letter applications and provide the efficiency expected from an LED system. These products also were designed to specifically outperform a typical neon installation. In fact, independent industry testing has confirmed the El Plato is brighter than 60mA neon and can "punch through" even the toughest materials such as day/night plex. With the choice of five white shades at this industry-leading performance level, Permlight for Signs now can deliver an LED-based solution for any application without sacrificing brightness.
As with all Permlight for Signs LED sign modules, El Plato and Twister Nitro run on the industry standard 12 volts DC with Permlight for Signs' own series of 60-watt and 240-watt remote power supplies.
Permlight for Signs' entire line of LED sign modules simplify compliance with California's Title 22 regulation, which legislates that the disposal of any hazardous waste such as mercury, which is contained in most neon and fluorescent lamps, is illegal. Permlight for Signs' LED modules contain no hazardous materials and feature the technology used in the company's award-winning Green Building "Product of the Year" – the six-inch recessed LED downlight.
About Permlight for Signs
For more than a decade, Permlight has been a leading developer and manufacturer of thermally managed LED light engines. Founded in 1995, Permlight's patented light engines are bright, efficient and long lasting, and are used in both signage through its Permlight for Signs division and general illumination through a newly formed division.
Along with bringing superior products to market with unmatched speed, Permlight for Signs is dedicated to partnering and collaborating with its customers to create brilliant signage solutions. Based in Tustin, Calif., the company's mission is echoed by its proven track record of providing LED lighting systems that combine high brightness levels, low energy consumption, long lifetimes and low maintenance with competitive pricing. Additional information is available at www.permlight.com or by calling 714-508-0729.
Contact
Christine Welch 714-573-0889, ext. 25
E-mail:christine@riechesbaird.com
Web Site:www.permlightforsigns.com