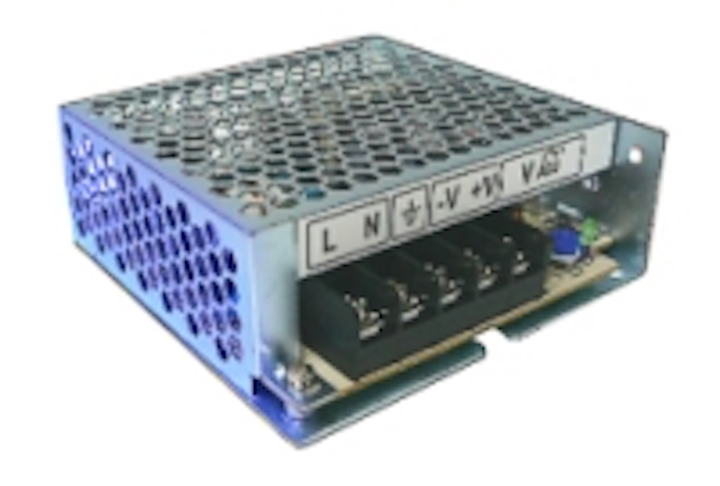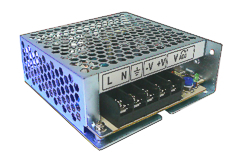 Date Announced: 05 Aug 2008
Powerline is pleased to offer a new range of low cost enclosed single output power supplies which are up to three times the reliability of existing power supplies with same footprint in the market with power ratings ranging from 25W through to 150W.
Through careful consideration to all design aspects the new power supplies have built in advantages over competitive products which include:
Better thermal performance – all by convection cooling
Higher efficiency – generally 4% more efficient - the 50W 24V unit is typically 86%.
Wider operating temperature range – minus 25 to 70°C
Better thermal de-rating.
Easier installation.
Greater reliability – (MOTIF of over 600k hours, per MIL-HOB-217F (25°C) standard).
Lower cost.
All models can withstand a 300V ac surge for five seconds minimum, provide rated power from -25 to + 50°C and can deliver up to 70% of rated at 70°C depending on the chosen model. Standard output voltages from 3.3V to 48V (including 36V) are available and the output can be further varied by the user by ±10%.
Standard features and compliance include:
Over current and over voltage protection
Power on signal.
EN55011/EN55022 and FCC class B compliant (conducted and radiated emissions).
Meets UL/EN/IEC 60950-1 safety approval and carries the CE mark.
Meets EN61000-3-2, 3 harmonic correction standards.
The new Power Supplies are available through YEG Powerline - the UK's leading specialist power supplies distributor.
Contact
Scott Lacey - Divisional Manager YEG Powerline Coronation Road Cressex Business Park High Wycombe Buckinghamshire HP12 3TA Tel: 01494 753500
E-mail:ken.poole@youngelectronics.com
Web Site:www.yegpowerline.com