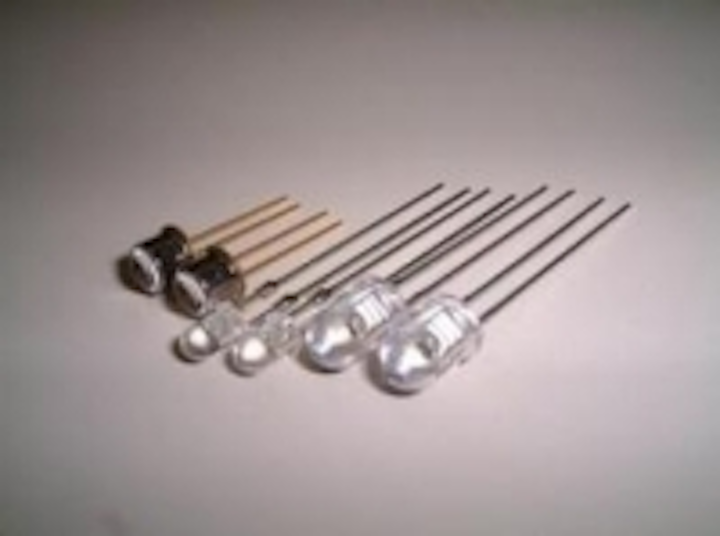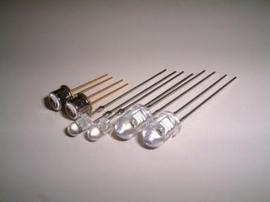 Date Announced: 18 Aug 2008
Alpha-One Electronics (Japan) has introduced high reliability LEDs with special peak-wavelength which is suitable for a light source for medical instruments.
LED with λP 700nm~810nm are quite important to detect the components of body, such as iris recognition, vein authentication, projection to scan the body, analyzer of the body fluid including blood components.
Especially, λP 805nm is the most indipensable wavelength.
AL805C-M1 is 5.0mm dia. molded LED with very narrow beam angle (θ1/2: ±12deg.), which performs high output power of 15.0mW (IF=50mA).
The hermetically sealed type, AL805MM, radiates the excellent parallel rays (θ1/2: ±5 deg.) with output power of 8.5mW (IF=50mA).
Alpha-One also offers 5.0mm dia. molded LED with λP 700nm, 740nm 770nm and 810nm in addition.
The other packages with lens (different viewing angle) are available.
Alpha-One can supply such LEDs after precisely selecting the specific range of peak-wavelength and optical power according to the specific requirement from each customer.
Contact
Alpha-One Electronics Ltd. 2-8-41 Chuoh, Ebina-city Kanagawa-Pref. 243-0432 JAPAN
E-mail:info@alpha1-eg.com
Web Site:www.alpha1-eg.com