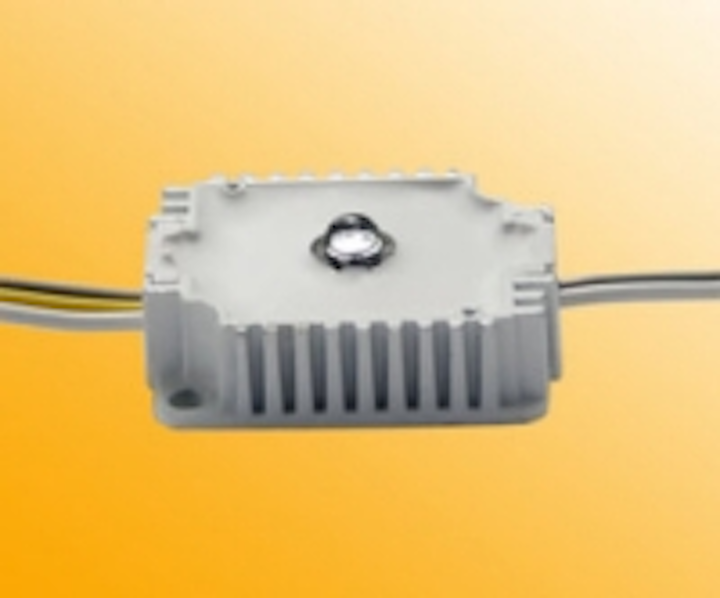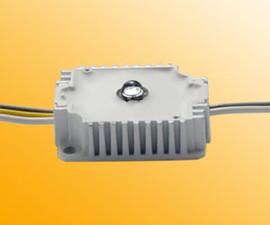 Date Announced: 25 Aug 2008
Easily make your business standout, high brightness oSignage™ X1 LED Modules well meet what you want.
ATG Electronics® oSignage™ X1 LED Module is designed for signage lighting and decoration, both indoor and outdoor are applicable. oSignage™ X1 provides significant energy reductions, less maintenance cost compared with neon lighting.
oSignage™ X1 is square aluminum housing, with 1 High Power LEDs in, and available in solid colors. This thermal management makes the oSignage™ X1 high electrical-optic efficiency.
oSignage™ X1 can be cut at every 3 pcs to fit many applications; installed easily with 3M double-sided tape on the back or mounting holes. oSignage™ X1 is IP68 rated, can be submerged into water.
Operating on 12VDC low voltage, oSignage™ X1 is a safety luminaries and is compatible with our 12 VDC QDriver™/XDriver™ LED Power Supply.
If a dynamic lighting is required, oSignage™ X1 can also be connected with specified dimmer (QColor™ Remote Dimmer).
oSignage™ X1 is well employed for countless proposes such as lighting channel and reverse-channel letters, signs, billboard or advertising board, besides, oSignage™ X1 is also the ideal products for under-cabinet lighting, emergency exit lighting and decoration lighting. It has been successfully used in homes, hotels, restaurants, stores, shops and clubs etc.
Features & Benefits:
-Easy installation with 36 pcs modules per string, every 3 pcs per cut;
-High brightness and light efficiency with high power LEDs adopting American chips;
-Easy installation with 3M double-sided sticking tape;
-Long life span of 50,000 hours with little heat, high quality LEDs and proper drive characteristics;
-IP68 degree, ideal for indoor and outdoor applications;
-Safety and stable with low voltage (12VDC);
-Energy saving with low power consumption.
About ATG Electronics
ATG Electronics established in 1999 and formed partnerships with companies in California, designs, produces, distributes and licenses lighting emitting diode (LED) controllable digital decoration and illumination lighting systems, including
iBright™ LED Fluorescent Lights, eLucent™ LED XPower Lamps for illumination lighting;
iVision-V™ and oVision-V™ LED Screens for advertising lighting;
iLinear™ LED Ribbon Strips, iSignage™ LED Flex Strips and oSignage™ LED Modules for signage lighting;
Smart™ LED Wall Washers, UniQ™ LED Border Lights and Infinity™ LED Rope Lights for architectural lighting;
and power/control systems and software.
Contact
ATG Electronics Corp. Think Green, Act Green. International Sales Department Tel: +86-21-33932667 Fax: +86-21-33932677
E-mail:sales@atgelectronics.com
Web Site:www.atgelectronics.com/lighting/Signage/LEDModules/X1-LED-Modules.html