Seoul Semiconductor's Super Bright Flash LED wins award
Mar 20th, 2008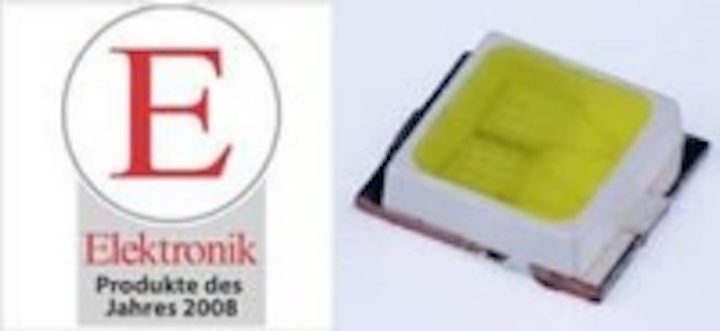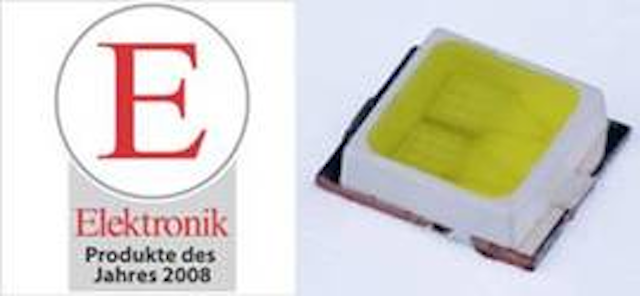 Date Announced: 20 Mar 2008
-- Seoul wins the award for the second time since Acriche in 2006
SEOUL, KOREA – (March 18, 2008) – Seoul Semiconductor, one of the world's leading LED manufacturers, announced today that the company's flash LED has been named as a 'Product of the Year for 2008' by Elektronik, one of the most prestigious electronics magazines in Germany.
Elektronik's widely regarded annual Best Product Award polls its readers to select the most innovative products. The Elektronik editorial team pre-selected 111 products in 10 different categories for the vote.
This year Seoul Semicondutor's flash LED was selected as one of the best product in the Opto-electronics category.
This makes it second time for Seoul's products receive this prestigious award. The first was Acriche, the world first AC-driven semiconductor lighting source, awarded as 'Product of the Year for 2006'. This reconfirms Seoul Semiconductor's global competitiveness.
Seoul Semiconductor's flash LED, FC W211Z, features super bright and ultra-mini size. It is expected to replace xenon lamps. It can operate at a high current of 2 Amp, and emits up to 100 candelas, which is more than twice the brightness level of conventional LEDs for Flash.
It also enables the shooting of continuous images without the need of recharging the battery; while conventional xenon lamps are not capable for this function. In recognition of its features, Seoul's flash LED is used in digital camera's flashe of a global digital camera manufacturer.
"This award validates Seoul Semiconductor's innovative technology and product globally." said Jeong Su Park, the head of chip LED business division at Seoul Semiconductor. "We will not cease in research and development efforts to deliver superior technology that meets our customers' needs and to establish our position as a global leader of LED industries. " he added.
About Seoul Semiconductor
Seoul Semiconductor, the world's leading LED manufacturer, has been named to Forbes and BusinessWeek's lists as one of the most promising Asian companies. Its product, Acriche, was named as "Product of the Year 2006" by Elektronik, one of the most prestigious electronics magazines in Europe. Seoul Semiconductor's primary business areas are LED packaging and custom module manufacturing. It provides a full range of LED products including AC-driven semiconductor light source, Acriche, High-brightness Power, Side View, Top, Chip, Lamp and High Flux LEDs, and custom type modules. Applications for the company's LED products include general lighting, signage, back lighting for mobile phones, TVs, notebook computers, automotive lighting, home appliances, signals, etc. Seoul Semiconductor reported US$290 million in sales in 2007. It has 1,443 patents and 264 licenses as of December 2007. Seoul Semiconductor has 25 branches including 3 overseas corporate offices. Its products are also represented worldwide by more than 90 distributors.
Contact
Yoon Hee Kwon, Seoul Semiconductor Tel: +82-31-364-3789
E-mail:djyh82@acriche.com
Web Site:www.acriche.com