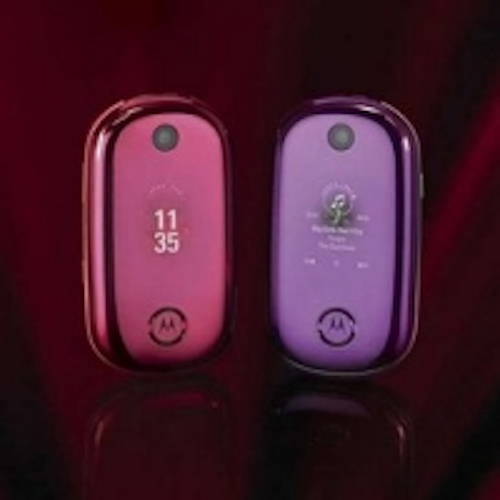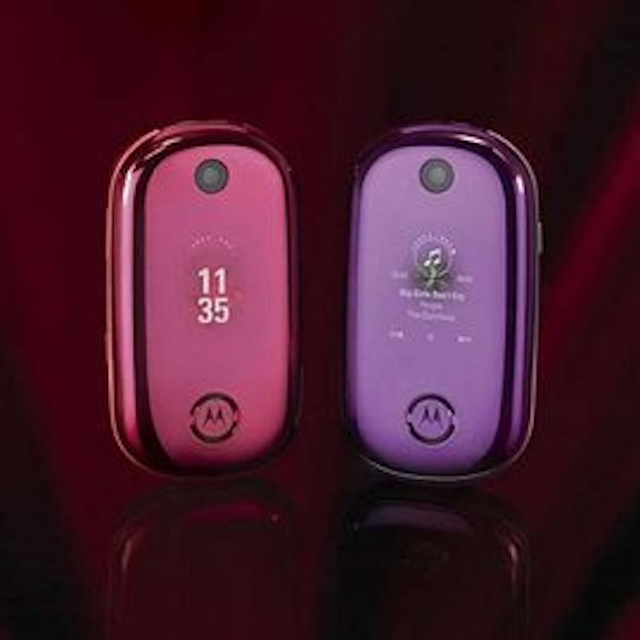 Date Announced: 13 Mar 2008
San Jose, CA -- The global Organic Light-Emitting Diode (OLED) display industry is anticipated to experience stupendous growth in the coming five years according to a new report by Global Industry Analysts, Inc.
Major OLED manufacturers are upgrading their production techniques to offer quality products, so as to stay ahead in the highly intense competitive environment.
The Active-Matrix OLED displays represent the burgeoning segment in the total OLED display market. Revenues from this segment are expected to overtake passive-matrix segment, and dominate the global market by garnering a share of about 84% of the total OLED market value by 2010.
***
The photo shows the new Motorola U9; an OLED display sits beneath the glossy surface of the phone's fascia and offers touch-screen controls for the U9's music player while the clamshell is shut.
***
Revenues from the Active-Matrix OLEDs segment, are projected to surpass U.S. $2.7 billion by 2009. Factors driving the exponential growth include faster response time and higher contrast in comparison with conventional displays, blur-free video motion, 180-degree viewing angle, thinner design and potentially lower manufacturing costs.
Key players listed in the report include Samsung SDI Co., Ltd., LG Electronics Inc., RiTdisplay Corp., Tohoku Pioneer Corp., Univision Technology Inc., and TDK Corporation, among others.
"Organic Light Emitting Diode (OLED) Displays: A Global Strategic Business Report" published by Global Industry Analysts, Inc., analyzes the global market with hard-to-find data and analytics.
The report provides a comprehensive review of market trends and issues, drivers, key players, competitive landscape, recent developments, mergers, acquisitions, alliances, product launches and other strategic industry activities.
Analytical estimates and projections are presented in terms of annual sales in U.S. dollars over the years 2001 through 2010. Long-term projections are provided over the years 2011 through 2015. Product segments independently analyzed include Passive Matrix Organic Light Emitting Diode (PMOLED) displays and Active Matrix Organic Light Emitting Diode (AMOLED) displays.
The report also analyzes the OLED Displays market by leading end-use segments namely Mobile Telephone, MP3 Player, Mobile Telephone Sub-displays, Wearable, Car Audio, Digital Camera, and others.
About Global Industry Analysts, Inc.
Global Industry Analysts, Inc., (GIA) (http://www.strategyr.com) is a reputed publisher of off-the-shelf market research. Founded in 1987, the company is globally recognized as one of the world's largest market research publishers. The company employs over 700 people worldwide and publishes more than 880 full-scale research reports each year. Additionally, the company also offers a range of over 60,000 smaller research products including company reports, market trend reports, and industry reports encompassing all major industries worldwide.
Contact
Global Industry Analysts, Inc. Telephone: 408-528-9966
E-mail:info@strategyr.com
Web Site:www.strategyr.com/Organic_Light_Emitting_Diode_Displays_Market_Report.asp