Orb Optronix Launches New Website
Mar 31st, 2008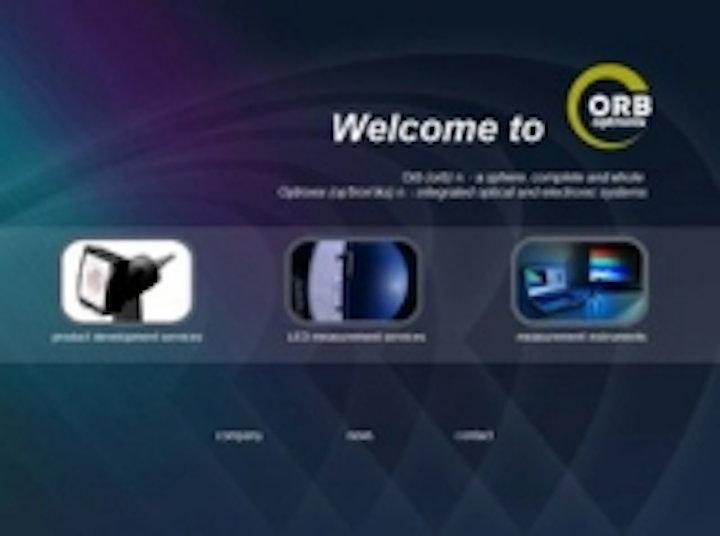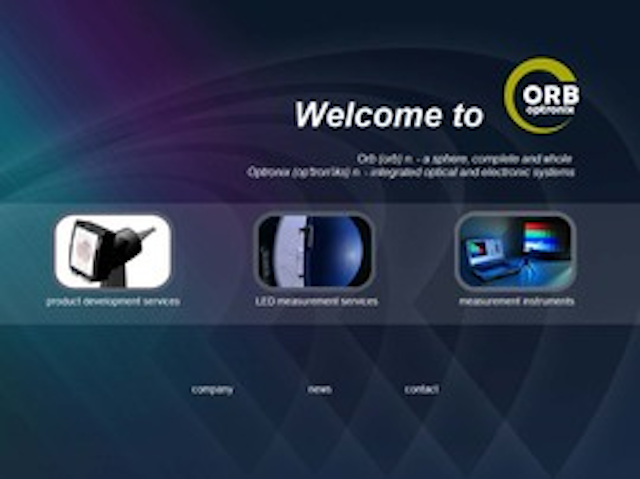 Date Announced: 31 Mar 2008
KIRKLAND, Washington – Orb Optronix announced today the launch of its new website with detail on its line of light and color measurement products including the SP-100 multifunctional spectroradiometer system.
The new website also highlights Orb's product development services; including optical design, illumination design, software development, electrical engineering, opto-mechanical design, algorithm development and industrial design.
Orb Optronix LED Measurement Services Laboratory's expanded capabilities are also reflected; including TEC controlled opto-thermal characterization of solid-state lighting systems and subsystems in addition to CIE 127 and other LED measurements.
Orb Optronix' customers are developing commercial or military products involving Light Emitting Diodes (LEDs), lasers, spectral measurement, digital camera systems, or electronic display systems.
www.OrbOptronix.com
Contact
Rob Leonard (425) 605-8500
E-mail:leonard@orboptronix.com
Web Site:www.OrbOptronix.com