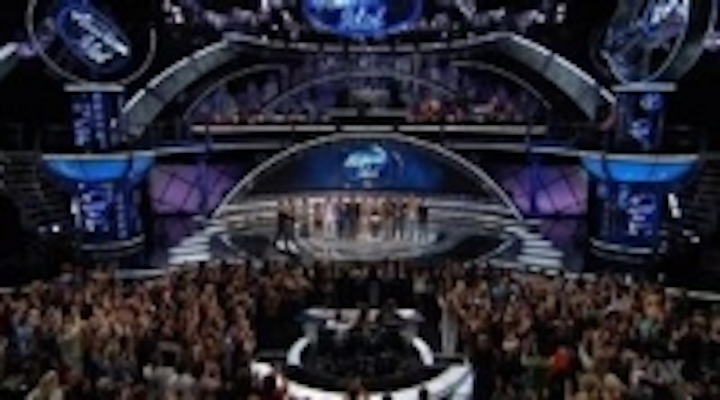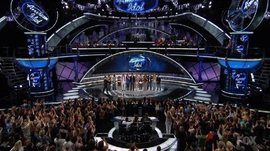 Date Announced: 13 Mar 2008
Melbourne, Florida – American Idol's highly hyped all new stage set impressed audiences on last night's show (March 11). The show began with Idols's host, Ryan Seacrest , standing on a dark stage. With the flip of a switch, thousands of lights came on dazzling the audience as well as contestants.
The popular show's new set featured Cii's (Christopher International, Inc.) NEOFLEX flexible LED neon which is used to highlight virtually all components of the set including the backdrop, towers, pillars, band mezzanine, and steps. Even the numerous American Idol logos are all formed from the flexible LED neon lighting solution.
This season's new set features over 2000 feet of the flexible LED neon look alike which was chosen by designers to allow for intricate designs to be accomplished easily. The designers also wanted to incorporate dynamic effects into the neon portion of the set to create a more hip, eye-catching appearance to America's number one television show.
Using DMX control the NEOFLEX lighting could be seen in flashing sequences, chasing and fades which could not have been done using traditional neon as on prior sets.
Idol's traditional blue and white colors were used extensively in the new set transforming a once stagnant lighting component into an active lighting extravaganza. Virtually all effects were used during the course of the show.
NEOFLEX is a 110v LED lighting system housed in a rugged pigmented silicone sleeve. NEOFLEX offers neon like brightness with more uniform color and glow and can be easily cut to size on site. Intricate radiuses and shapes can be formed easily and continuous lengths can be run up to 400ft while operating off a single 110v outlet. NEOFLEX is suitable for both indoor and outdoor use.
Cii , headquartered in Melbourne Florida is a leading LED design, manufacturing and service company to the Architectural, Sign and Entertainment industries. Cii's products allow designers to offer more creative energy efficient lighting solutions to customers in virtually all lighting applications. NEOFLEX has been used for applications ranging from television and theater to stadiums, universities and even churches.
Contact
Christopher International, Inc. Melbourne, Florida Phone (321) 242-6207 Fax (321) 242-6209
E-mail:info@getneon.com
Web Site:www.getneon.com