LED rechargeable Spotlight powered by vehicle cigarette lighter
Mar 13th, 2008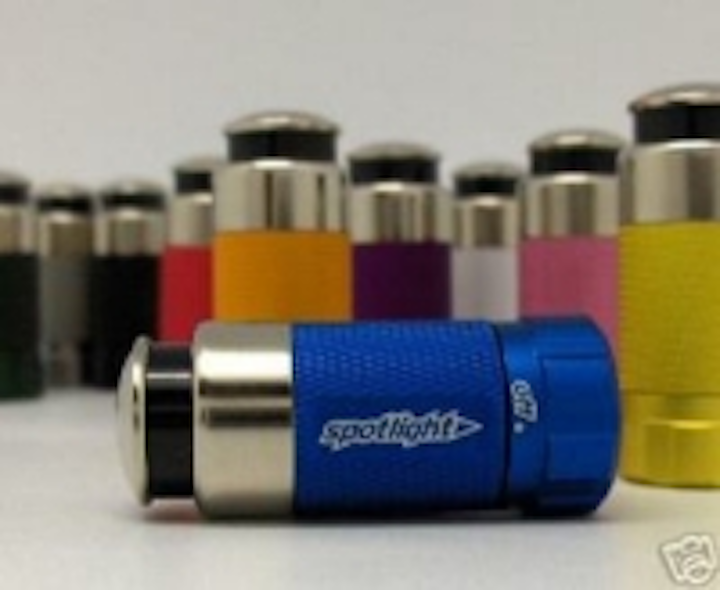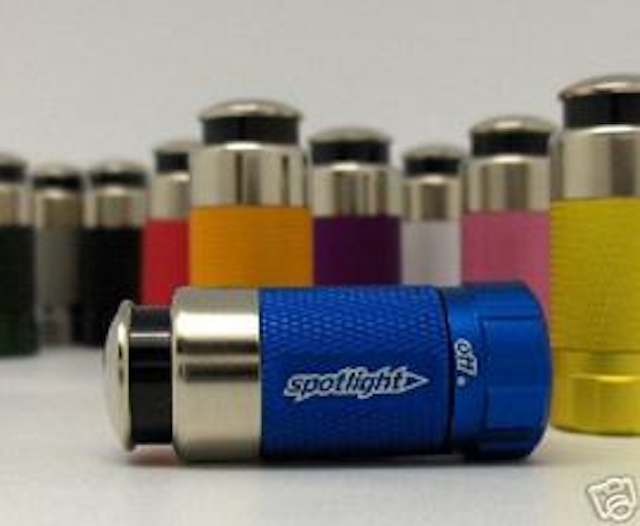 Date Announced: 13 Mar 2008
The Spotlight is a convenient solution for when you need some extra light. Whether it's changing a tyre, searching for lost items or locating your keys, the Spotlight will always be at its peak power.
Due to the clever charging system, your vehicle's 12 volt power outlet (cigarette lighter) the Spotlight is always charged, ready to help and within reach. Imagine never being stuck in the dark again wherever you are or whatever the circumstance in your vehicle.
The Spotlight sits and charges conveniently in your vehicle's 12V cigarette lighter keeping it permanently charged and immediately on hand
The Spotlight is a rechargeable Ni-MH battery LED torchlight. With 120+ minutes of power per charge, and charging in 7 hours it has a high output and .5watt LED bulb. Producing 10 times more light than standard LED lights.
It has a super robust construction and reassuring appearance with aircraft grade anodised aluminium in a dozen different bright colours, including a rugged camouflage and girly pink.
It is fully submersible - tested to depths of 15 metres.
It's a matter of comfort and safety always knowing you have a flashlight charged and at the ready for a road-side emergency.
2007 SEMA - Innovative Auto Accesory of the Year (2nd place).
Specifications
Seoul Semi-Conductor (SSC) W92050C Z-power LED
3x 80mAh NiMH in series (environmentally friendly)
6061 Anodized Aluminium Construction
50mm Length
1.6 oz / 45 grams
Water resistant
Charges in 7 hours
Runtime of 120 minutes to 25% output.
RRP £14.99
Accessories for Spotlight:
Home Helper will be a wall socket adapter that keeps Spotlight handy in your garage, kitchen or basement.
Fender Friend is trip-pod with a flexible neck and a magnetic base that holds the Spotlight while you change a tyre or work under the bonnet.
Check out the you tube video & facebook comments:
http://www.youtube.com/results search_query=www.12vspotlight.com&search_type
Contact
For sales enquiries call Katie: +44 1749 831013 sales: 0800 085139
E-mail:katie@eluminousmedia.com
Web Site:www.12vspotlight.com