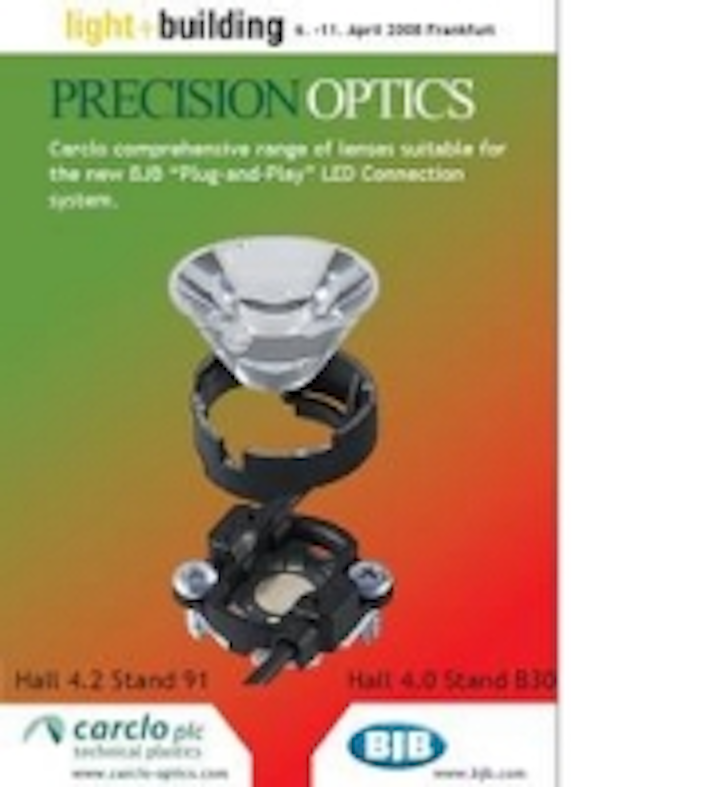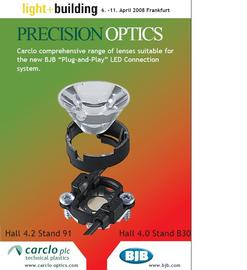 Date Announced: 31 Mar 2008
Carclo is pleased to announce their involvement as a system partner in the revolutionary BJB LED connection system. This technology is set to change the way LEDs are used and will open up new markets and applications.
The system allows simple push wiring and screw fixing for Star boards from a number of LED manufactures.
This links into the high quality Carclo optics to make a very easy mountable solution for large scale manufacturing
Contact
IAN BRYANT UK Ian.bryant@carclo-plc.com Carclo Technical Plastics MICHAEL BERGER EU michael.berger@carclo-plc.com JIM O'CONNOR USA jim.oconnor@carclo-usa.com www.bjb.com
E-mail:ian.bryant@carclo-plc.com
Web Site:www.carclo-optics.com