VS Opto LEDLine Flex High Brightness is Four Times Brighter
Mar 25th, 2008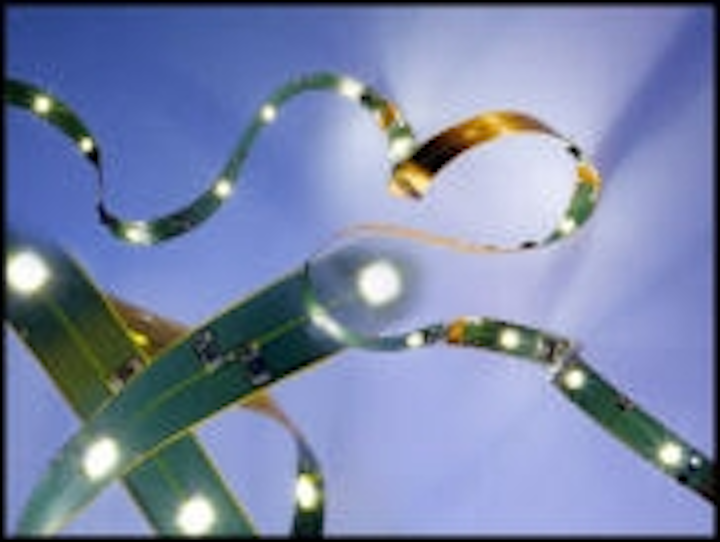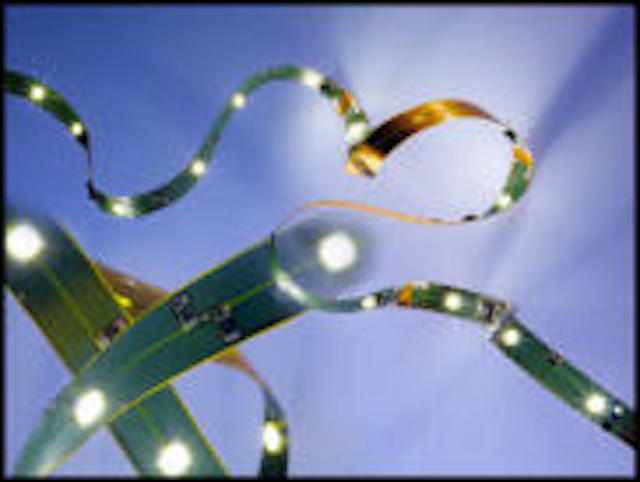 Date Announced: 25 Mar 2008
The product family of the well-known LEDLine Flex SMD modules has now been extended by a High Brightness model.
Equipped with LEDs with a power uptake of 0.5 W, this flexible module is available in white, warm white, red, green and blue. With a lumen output for White of up to 540 lm/m, it is four times as bright as the conventional version.
With a maximum operating length of 5 m, this module is the longest on the market within its output class. The LEDLine Flex SMD High Brightness module can, for instance, be used for furniture and architectural as well as for entertainment and shop lighting.
Contact
Vossloh-Schwabe Optoelectronic GmbH & Co. KG Carl-Friedrich-Gauß-Str. 3, 47475 Kamp-Lintfort, Germany
E-mail:marketingvsw@vsw.vossloh-schwabe.com
Web Site:www.vs-optoelectronic.com