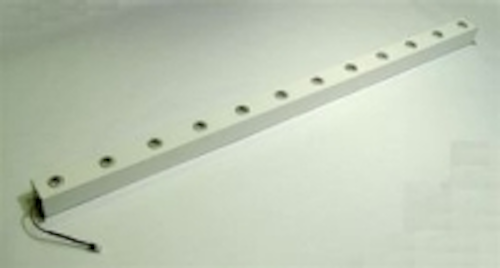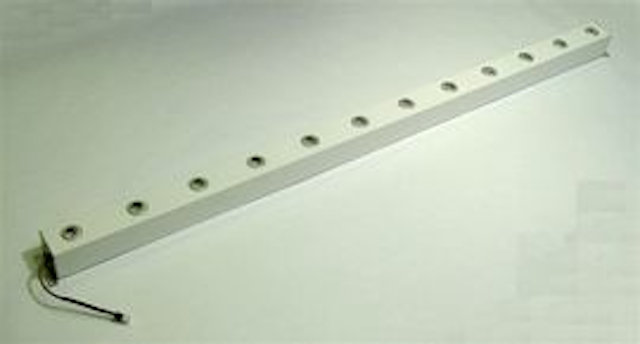 Date Announced: 26 Mar 2008
ORLANDO, Fla. — Sol (Solar Outdoor Lighting) is proud to release a new, energy-efficient, LED signage product at the International Sign Association's Exposition, March 26–29, at Orlando's Orange County Convention Center. Sol's solar-powered LED IllumiSign sets a new standard in sustainable, energy efficient sign lighting.
"The IllumiSign LED lighting technology provides superior visibility, performance and reliability," said Michael Sonnenfeldt, chairman of Sol Inc. "Additionally Sol offers the only solar-power option on the market, which reduces energy and installation costs and enables companies to install their signage anywhere."
Sol recently completed trial installations in several North American markets, proving that IllumiSign can be installed on or off the grid for all applications. Sol will feature the new IllumiSign in booth #1250 at the ISA expo.
IllumiSign has additional advantages:
• Uniform LED brilliance. Compared with fluorescent tubes, IllumiSign engineers out hot spots and improves visibility dramatically. IllumiSign is available in two power options: conventional 120VAC or stand-alone solar power. This flexibility allows for installation on or off the grid for all applications.
• Easy to install. IllumiSign is strictly plug-and-play with no additional wiring, which means companies save on labor and assembly costs.
• Built to endure. Designed for OEM and retrofit projects, Sol offers an industry-leading, 5-year warranty for the IllumiSign. Plus, IllumiSign is vandal-resistant, since its solid-state LEDs are not exposed even if the sign panel is broken.
• Energy efficient. IllumiSign uses as little as 10% of the electricity of conventional lighting, reducing energy costs.
• Maintenance free. IllumiSign is ETL listed to the UL 48 standard, made with a rugged aluminum housing. It provides a service life of 100,000 hours, which is 15 years of brilliant performance.
• Exclusive solar option. Only Sol offers the flexibility of solar power, allowing IllumiSign systems to be installed off the grid, wherever desired or required, with no trenching or hardwiring. Brilliant illumination and reliable performance – right where you need it. No electricity? No problem!
About Sol
For 18 years, Sol has introduced innovative and cost-effective solar lighting systems that provide unsurpassed levels of illumination and reliability. Sol develops, manufactures and markets commercial/industrial-grade solar powered and energy efficient lighting systems for a wide range of lighting applications. It is the largest supplier of solar lighting systems to the United States federal government. Its lighting systems are used to illuminate signs, roadways, universities and companies throughout the world.
Contact
Sol Inc, Palm City, Florida Joshua Levy Tel. +1 772.286.9461
E-mail:jlevy@solarlighting.com
Web Site:www.solarlighting.com