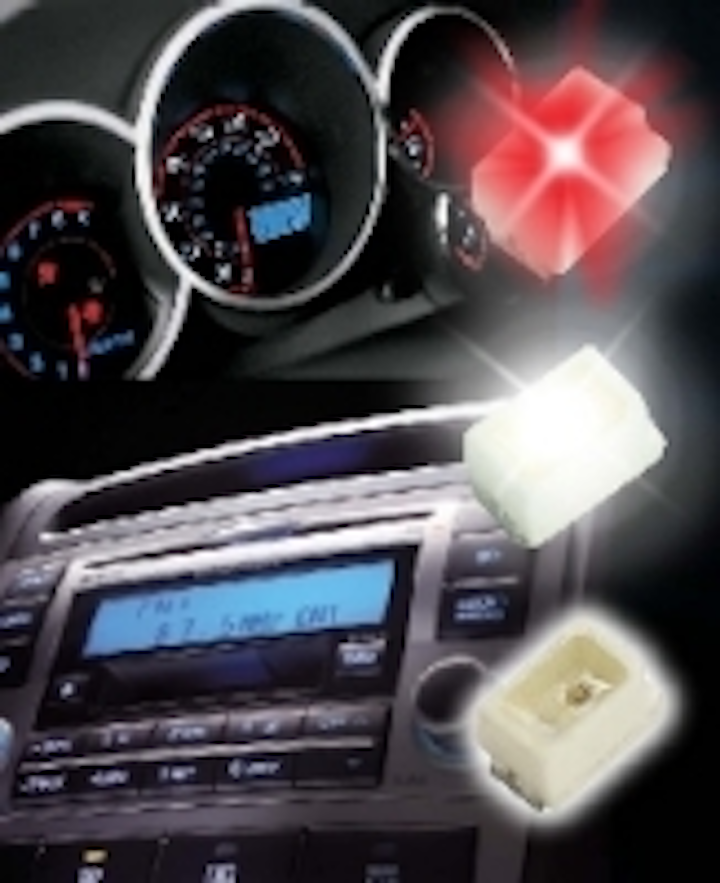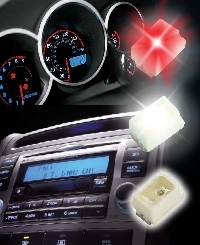 Date Announced: 25 Mar 2008
DOMINANT is now offering a new series of miniature SMD LED. These Mini DomiLED devices are designed to provide compact, high-power solutions for automotive and industrial applications.
Devices are available in complete color portfolio, typical wavelengths ranges from 470nm to 632nm, providing exceptionally bright illumination at 20mA. Mini DomiLED chips options include AlInGaP, InGaN and InGaN White technology that offered up to 1125mcd.
In terms of design and dimensions, the package is measuring just 2.0mm (L) by 1.4mm (W) by 1.3mm (H), this extra low-profile lead-frame construction reduces maintain thermal resistance to a minimum. All devices feature a 120° viewing angle.
Mini DomiLED series is a totally different miniature package, ideal for designs where space is a premium especially for interior automotive lighting and backlighting applications (Button, LCD display etc).
Contact
Tel: +60 (06) 2833566 Fax: +60 (06) 2830566
E-mail:sales@dominant-semi.com
Web Site:www.dominant-semi.com