OptoTherm upgrades EL thermal imaging system camera
Mar 28th, 2008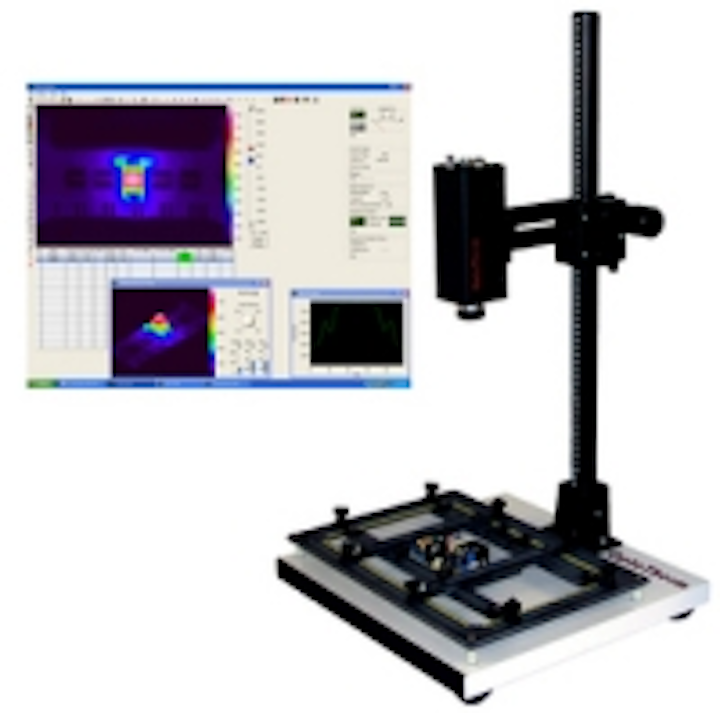 Date Announced: 28 Mar 2008
The latest version of the EL thermal imaging system includes a new thermal imaging camera utilizing a 320x240 uncooled detector array with <0.05˚C sensitivity and 16 bit digital Camera Link interface. The camera captures and displays images at a rate of 30 frames/second and provides a pixel resolution of down to 70 microns.
The EL system is used to quickly locate shorts, stressed components, and other defects. It can also analyze the thermal behavior of individual components. Model Board Comparison enables you to locate defects by comparing the thermal behavior of defective boards to a known good board model.
An EL system is a complete solution for pcba and electronics testing that includes all necessary hardware, Thermalyze image analysis software, camera stand, and i/o relay module. OptoTherm offers many additional mounting options for the camera.
Contact
OptoTherm, Inc, 2591 Wexford-Bayne Road, Suite 304, Sewickley, PA 15143 Ph: 724-940-7600 Fax: 724-940-7611
E-mail:sales@optotherm.com
Web Site:www.optotherm.com