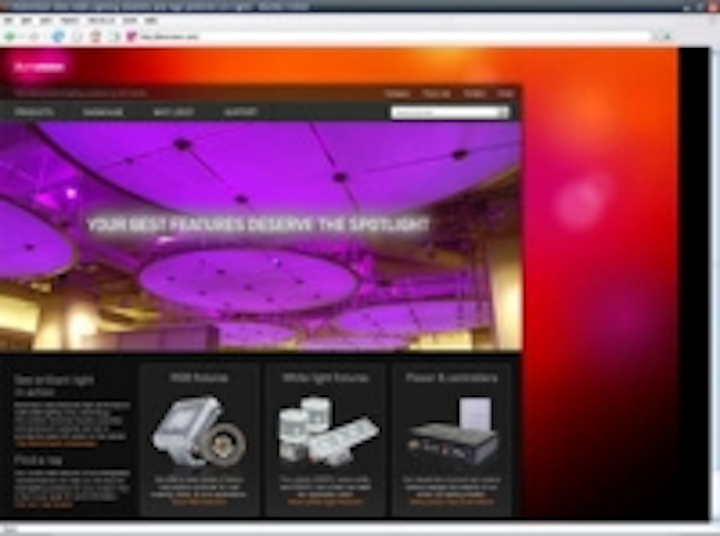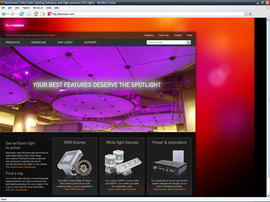 Date Announced: 20 Mar 2008
Edmonton, Alberta - illumivision, a Canadian manufacturer of high performance solid-state lighting (SSL) technology, recently announced the launch of its international commercial Web site.
The new site includes an easy-to-navigate product section categorized by color changing RGB and white lighting products. Additionally, an extensive showcase section provides amazing photographs and project details with quick links back to the displayed products.
Exclusive to the illumivision international site, a rep locator allows visitors to click a continent to immediately narrow search results to locate their closest illumivision representative. Furthermore, A Why LEDs? section allows visitors, customers and the media to learn more about LEDs with additional tie-ins to specific illumivision products.
"The Internet has dramatically changed the way our clients make their solid-state lighting decisions and we want to equip potential customers with the necessary information to make an informed decision," says Eric Chernuka, Marketing Manager of illumivision.
"Our goal is to provide consumers with important information about illumivision solid-state lighting and its representatives through an easy-to-navigate and visually appealing Web site. I believe the new site accomplishes these goals."
About illumivision
illumivision Incorporated, a pioneer in the usage of high performance LED-based solutions, combines industry expertise and people-based customer service in order to provide an ideal LED option. illumivision Inc. supplies the architectural and promotional lighting markets with energy-efficient, environmentally friendly fixtures that are also high-performance, innovative, and attractive—ideal lighting solutions. The company is based in Edmonton, Alberta. More information is available at www.illumivision.com.
Contact
Eric Chernuka, Marketing illumivision inc., 7224-50th St, Edmonton, AB T6B 2J8, Canada 1-888-705-1028 Toll-Free 1-780-462-4880 Local
E-mail:eric@illumivision.com
Web Site:www.illumivision.com