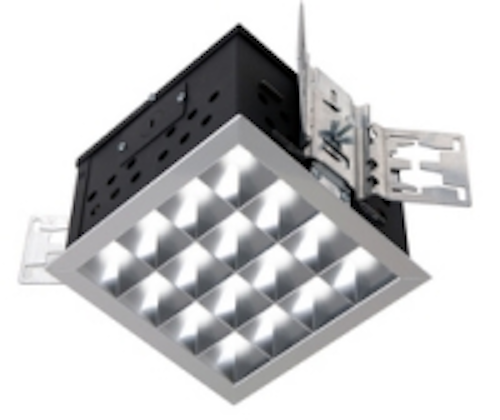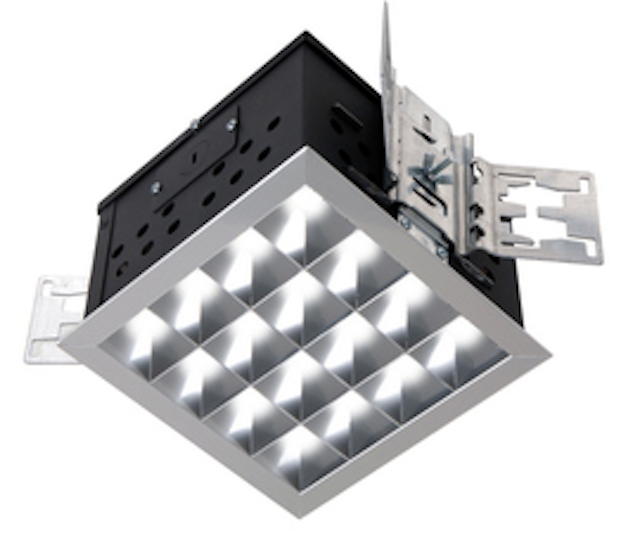 Date Announced: 13 Mar 2008
-- New Product Family Featuring Cree's XLamp XR-E LED Provides
65 Lumens Per Watt System Efficacy
Fayetteville, GA – March 6, 2008 – Gallium Lighting announces the introduction of a high-performance LED downlight featuring the Cree XLamp® XR-E LED. The Gallium GS6-CXRE luminaire delivers more than 1,300 lumens while reducing energy consumption by up to 60% relative to comparable compact fluorescent downlights.
Gallium's advanced GS6 fixture was developed specifically for high-performance white LEDs. It features 1.5" (38mm) spacing between LEDs and a heavy-duty heat dissipation system to maximize efficiency and LED life, and a 45º shielding angle to maximize visual comfort. With the XR-E LED, the GS6 downlight fixture now achieves a total luminaire efficacy of up to 65 lumens per watt.
"LED technology is advancing at an astonishing rate," said Keith Bahde, Ph.D., President of Gallium Lighting. "In the last twelve months, we have been able to boost the light output of our GS6 luminaire by 49%, while reducing the energy consumption by 18%. It can now provide more light than most 6-inch 32-watt compact fluorescent downlights while consuming only about half as much energy. We can now demonstrate a three-year payback in many applications."
Gallium Lighting is a leading manufacturer of architectural LED downlighting for commercial buildings and high-end residences.
Contact
Keith Bahde, Ph.D. President Gallium Lighting, LLC. keith@galliumlighting.com 831-425-5486
E-mail:geoff@galliumlighting.com
Web Site:www.galliumlighting.com