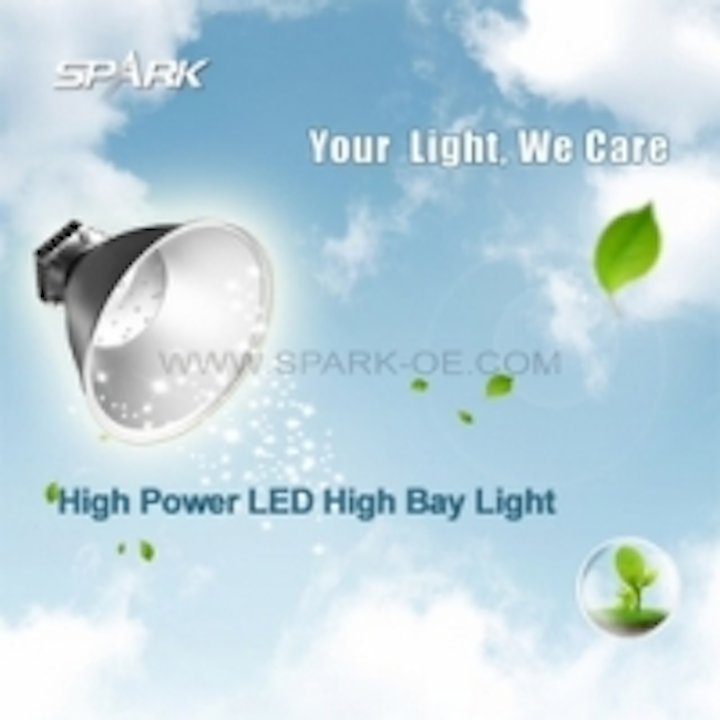 Date Announced: 22 Feb 2011
High bay is used in high-ceiling areas such as industrial manufacturing and mining industry. In addition to provide illumination under normal condition, some high bay series also have features of exploration-proof and anti-corrosion. Advantages of High Power LED High Bay include high thermal conductivity, low lumen decay, high color purity, no flickering etc.
For over ten years, as the new type of environmentally friendly products, Spark lighting have achieved great reputation and confidence from our customers. We are always keeping committed to providing our best service and developing wider range of LED lighting products including LED Cabinet Light, LED Panel Light and High Bay for more and better lighting solutions dedicated to our customers.
Application of High Bay Light:
High ceiling areas including dockyards, mines, factories, workshops, warehouses, toll stations, petrol stations, shopping malls, sports arenas, gymnasium etc
Features of High Bay Light:
•High power LED, high efficiency power supply, 60% energy saving over sodium lamp
•Special heat release & lamp body integration design
•Pollution free, no harmful element such as lead or mercury, no electromagnetic disturbance, no flickering
•Safe to be used in dangerous area such mines, low voltage and current, low heat emission, no potential hazard
Please feel free to contact us for one-stop exporting LED High Bay Lighting solution Now!
Contact
Alice Wu Spark Marketing Director Tel: (86 755) 8390 4366 Fax: (86 755) 8390 4766
E-mail:sales@spark-oe.com
Web Site:www.spark-oe.com