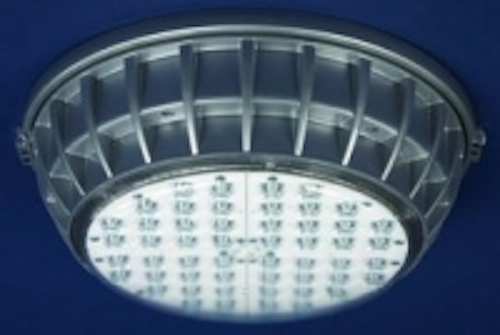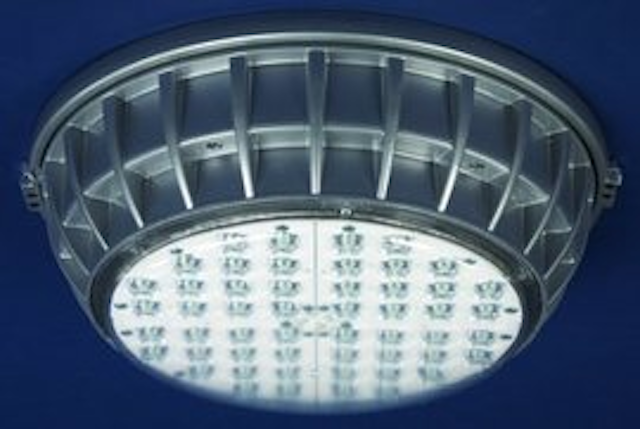 Date Announced: 03 Feb 2011
-- SPORTLITE Takes Efficiency to the Next Level with its New LED Garage Fixture Series
-- New GR-52 LED garage fixture provides replacement ease and thermal management for long lasting performance
PHOENIX, Ariz. -– Philips Sportlite introduces the LED Garage Fixture Series, specifically designed to provide more efficient lighting at an economical price. The fixtures maintain more than 70% of their lumens up to 82,000 hours, providing less need for maintenance or replacement.
Sportlite's LED Garage Fixture Series features the GR-52, which has specifically designed optics to provide a very accurate type "V" square lighting pattern. This design maximizes light output and offers a high lumen to watt ratio. Offered in two models, the GR-52 is available in either 60 or 63 watts at full power, with a color-rendering index of 74 and a lumen per watt ratio of 87.
An innovative LED mounting design allows the GR-52 to excel in thermal management to provide a longer LED lifespan. In addition, thermal modeling has proven that the unit does not become warmer than 60°C. All LEDs are directly mounted to an 11-pound casting through an aluminum clad LED board. Fewer connections between the LED board and the casting allow maximum transfer of heat from the LED to the heat sink, keeping LED junction temperatures well below specified maximums in all applications.
The LED board is divided into four replaceable sections that are accessible from the low voltage side of the unit allowing ease of access for replacements. The fixture also comes with a 5-year warranty.
Sportlite, Inc., headquartered in Phoenix, Arizona, is a Philips group brand engaged in the development and marketing of energy efficient light fixtures utilizing high lumen output Compact Fluorescent lamps and LEDs. Sportlite fixtures are designed to replace metal halide, mercury vapor and high-pressure sodium fixtures, as well as HO & VHO strip fluorescents and high wattage incandescent lamps. For more information, visit www.sportlite.com.
Contact
Teresa DeJohn Liggett Stashower 216/373-8377
E-mail:tdejohn@liggett.com
Web Site:www.sportlite.com