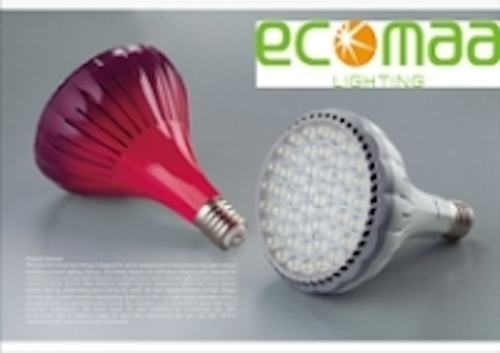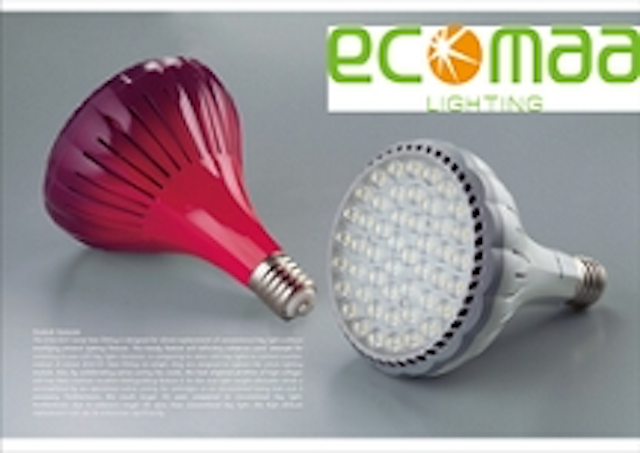 Date Announced: 25 Feb 2011
LED lighting is becoming more and more popular in the current lighting industry. Referring to Bay Light application, it is usually being applied in the factory, warehouse illuminations, gasoline stations, gymnastics, and underground passages. Nevertheless, there are still some obstacles need to be overcome in adopting Bay Light nowadays, such as short life span, high installation cost and high consumption power. Therefore, Ecomaa launched the latest model of LED Bay Light recently, and it is unparalleled and unique in the current LED Bay Light industry.
Product Features:
E40/E39 base design: The E40/E39 lamp base fitting is designed for direct replacement of conventional bay light without modifying present lighting fixtures. This handy feature will definitely enhances users' attempt for switching to new LED bay light.Moreover, in comparing to other LED bay lights on current market, instead of Edison E40/39 base fitting we adapt, they are designed to replace the whole lighting module.Cooling fan inside: Also, by collaborating active cooling fan inside, the heat dispersal challenge of high voltages LED has been resolved.Slim and light weight design: Another distinguishing feature is its slim and light weight silhouette which is accomplished by our specialized active cooling fan technique, so no conventional heavy heat sink is necessary.Saving your installation cost: Furthermore, due to its extensive long life span than conventional bay light, the high altitude replacement cost can be minimized significantly.
Quality and safety measures:
Safety mechanism: The safety precaution will be activated automatically once been detected of a fan malfunction. The lm output will drop instantly by 50 % to prevent from overheating the LED. User could notice it immediately in advance.Overthrow the heavy impression over the other LED bay light set: Lightweight design (1.14kg) makes the bay light safer and easier for installment. (The average weight of LED bay light is approximately between 5 to 10kg for current market product.)
Product Appeal:
With the enhanced energy-saving active cooling fan technique, light weighted ECO BAY LIGHT is dedicated to replace conventional bay lights which still adapting weighty passive cooling fan. Eco-bay light is designed to replace and utilize on all current traditional bay light applications, such as warehouse illuminations, gasoline stations, gymnastics, and underground passages.
About the company:
Ecomaa Lighting Inc. is Taiwan's leading manufacturer of LED lamps with patented Fan Cooling technique. Ecomaa also comply with product standards such as UL, TUV, FCC, RoHS, CE. Our product series include LED bulb, LED PAR 20/30/38, LED MR16, LED AR111, T8 LED tube, LED ceiling light, LED stripe light ,etc. Ecomaa's LED lamps with Cooling Fan inside make you stand out from others! A breathe of fresh air for high power Ecomaa LED !
Contact
Contact: Sean Peng Ecomaa Lighting Inc. Tel: 886-3-552-9383 ext.611 Fax: 886-3-552-7148
E-mail:sean@ecomaa.com
Web Site:www.ecomaa.com