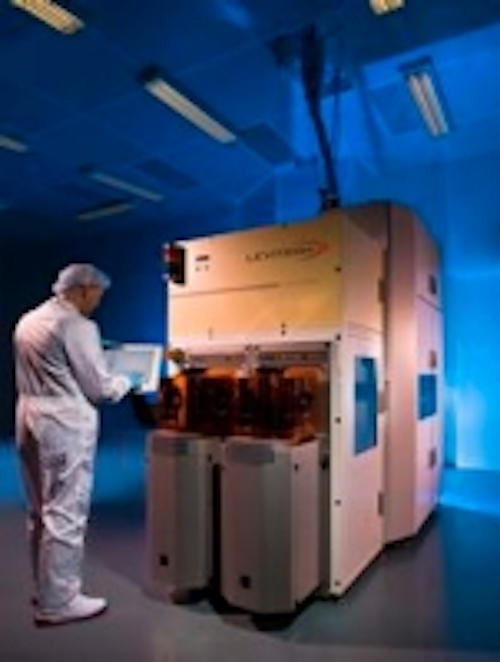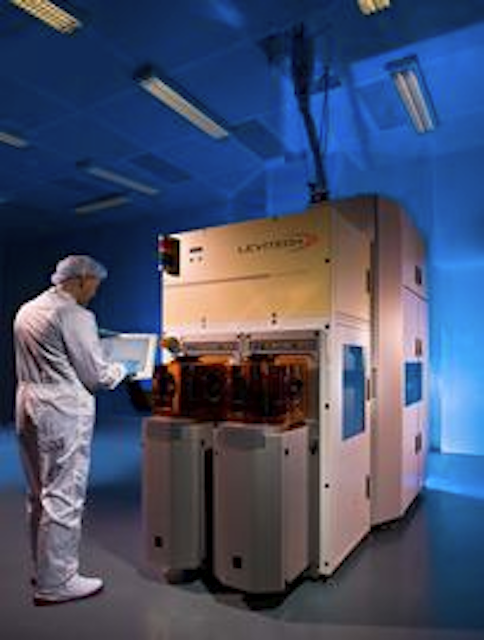 Date Announced: 21 Feb 2011
Almere, The Netherlands – Levitech BV today announced that it sold and delivered its Levitor® 4300 Rapid Thermal Processing (RTP) system to a leading Asian LED maker for annealing their GaN devices.
"The Levitor was selected for its ability to provide uniform fast heating of (transparent) sapphire LED wafers., The considerable reduction of power consumption of the LED devices was a strong motivator to work with the patented annealing technology of Levitech", commented Nobuyuki Ura, Director of Levitech Japan. "Levitor's unique capability to process 2", 3" and 4" sapphire wafers with high throughput is well received in the LED market."
The Levitor features a patented conductive heat transfer technology that provides emissivity-independent wafer heating and cooling for unparalleled process uniformity and repeatability, including transparent substrates.
About the Levitor
The Levitor is a RTP tool based on a unique conductive heating technology that differentiates this system in the market for its superior process performance, flexibility, low cost-of-ownership and extendibility. In the Levitor, the wafer floats on a very thin cushion of gas between two massive blocks. The gas layer between the wafer surface and the reactor blocks enables ultra-fast heating, while self-centering the wafer and keeping the wafer suspended at the desired process temperature. The result is very precise wafer heating that is emissivity-independent -- totally insensitive to differences in the types of film on the wafer or wafer substrates.
About Levitech
Levitech is a global player in production solutions for the LED, IC and solar industries. A spin-off of ASM International, Levitech was established in 2009 around its core product, the Levitor™ system, based on a revolutionary patented technology, and used in the semiconductor industry for Rapid Thermal Processing (RTP). The Levitor 4300 and Levitor 4200 are leading-edge 300mm and 200mm tools for advanced RTP processes in high volume. The capabilities to process 2,3 and 4" wafers were recently added. In addition to enabling time-temperature profiles, and unmatched insensitivity to emissivity variations, these systems are designed to achieve unparalleled inherent uniformity and repeatability. The Levitrack™ ALD system is a state-of-the-art production solution for the solar industry and is based on the novel concept of precursor separation in space, versus by time, in combination with the unique floating wafer and conductive heating technology used in the Levitor RTP products.
For more information, visit Levitech's web site at
www.levitech.nl
.
Contact
Robin Schiermann Investor Relations robin.schiermann@levitech.nl +31-6-2021-0437 Jaap Beijersbergen CEO jaap.beijersbergen@levitech.nl +31-6-5311-8120
E-mail:info@levitech.nl
Web Site:www.levitech.nl