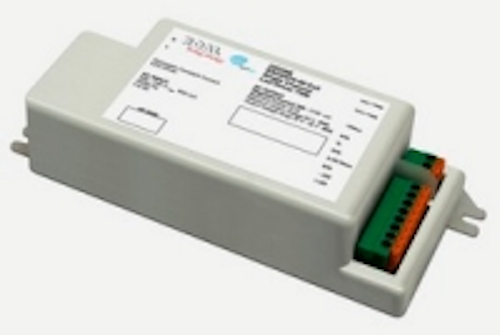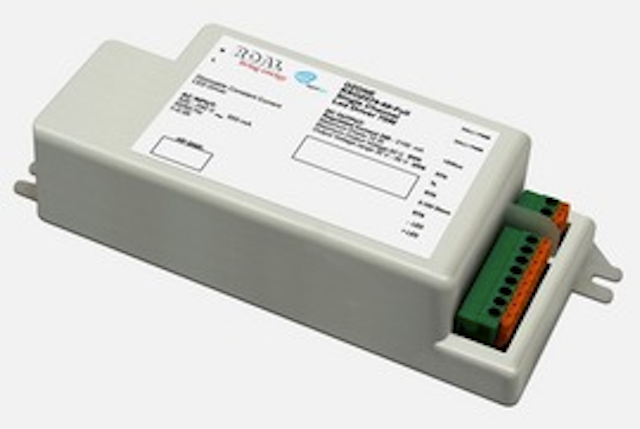 Date Announced: 22 Feb 2011
Castelfidardo, Italy – ROAL Electronics is debuting a new Intelligent LED Ballast at the Strategies in Light Show this week in Santa Clara, California. The Ozone, the newest member of ROAL's versatile range of LED Ballasts, combines smart technology, space and energy savings, and user-managed flexibility into a super compact 70W package.
The new Ozone series single channel constant current LED ballasts are designed for directly powering LEDs in high power indoor and outdoor lighting fixtures such as street, parking lot, wide area, industrial and high bay lighting. The Ozone is packed with advanced features essentially eliminating the need for any additional electronics in the fixture beyond the LEDs themselves. The Ozone is a true plug and play solution with standard features such as universal input voltage (115/230/277), active PFC > 0.9, THD < 20%, a field programmable voltage and current set point, 0-10V or 1-10V dimming control and multiple device protections.
Options include DALI control input plus a 5V Auxiliary output for powering active cooling devices or external logic. Wireless control options are available for demonstration at our booth #430 on the exhibit floor.
All ROAL Electronics LED Drivers and Ballasts carry a 5 year warranty.
About ROAL Electronics
ROAL Electronics is an innovations company with a solid IP and product portfolio in Solid State Lighting electronics. It develops and manufactures high quality switch mode power supplies (SMPS), LED Drivers, High Power LED Modules, motor controls and user interface panels for appliances. ROAL offers some of the smallest, high performance and most reliable LED drivers in the industry today. More information is available at
www.roallivingenergy.com
.
Contact
Erica Schmidt e.schmidt@roallivingenergy.com
E-mail:ledsweb@roallivingenergy.com
Web Site:www.roallivingenergy.com