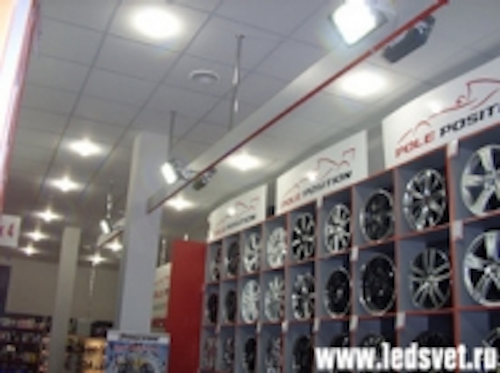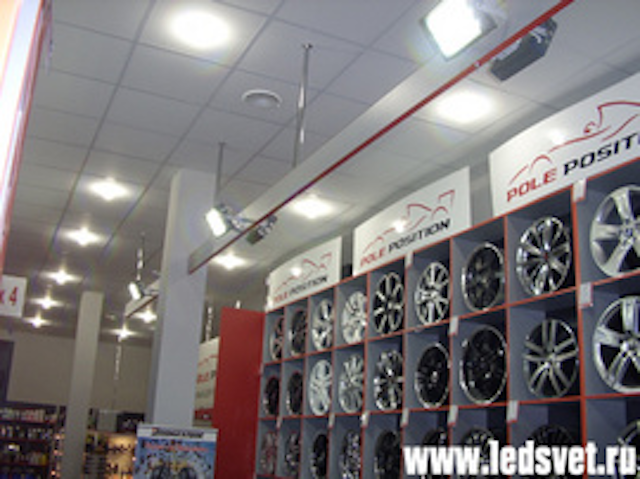 Date Announced: 04 Feb 2011
Company Focus has delivered street LED lamps USS-70/100 http://www.ledsvet.ru/index.php?area=1&p=static&page=uss70 for petrol company Lukoil. These lamps are manufactured commercially since 2005. They operate on the many objects and present day in Russia have no analogues.
USS-70/100 lamp designed to illuminate the highways, streets, roads, bridges, tunnels, gas stations, plazas, courtyards, warehouses, industrial plants, lighting, railway platforms, etc. Power Consumption AC 220 V - 75 Tues Is an alternative replacement lamps using mercury lamps 250, 400.
Lamp USS-70/100 performed using LEDs of Japanese company NICHIA NS3W183. To increase the reliability of the lamp is divided into electrically independent parts, and has independent temperature control systems. The body is made of anodized aluminum profile with a large area of the radiator. Protective glass of a stabilized optical polycarbonate. Lighting installed on any support, with tube diameter to 55 mm. The lamp can be fitted with either ceiling or wall.
Recommended for use in locations with high reliability requirements, and increased vibration, humidity, where energy saving. Lamp does not have a stroboscopic effect, light power is not changed over the voltage range. The time delay is less than 1 second.
Optional lighting can be equipped with light sensor for automatic on / off when entering / sunrise.
Lamp does not require additional support during the whole lifetime (10 years), except for periodic washing with water. The warranty period is 36 months.
LUKOIL - one of the largest vertically integrated oil companies. Company's main activities are exploration and production of oil and gas, petroleum products and petrochemicals, and marketing of these products. Most of the Company in the exploration and production activity in the territory of the Russian Federation, the main resource base is in Western Siberia. LUKOIL owns modern refineries, gas processing and petrochemical plants located in Russia, Eastern and Western Europe and the CIS. The Company's products sold in Russia, Eastern and Western Europe, the CIS and the USA.
LUKOIL is the second largest private oil company worldwide by proven hydrocarbon reserves. Company's share of global oil reserves is about 1% in world oil production - about 2.4%. The company plays a key role in Russia's energy sector, accounting for 18.6% of total Russian oil production and 18.9% of total Russian oil refining.
As of early 2010, proved oil reserves amounted to 13,696 million barrels.'s Proved gas reserves - 22 850 000 000 000 ft3, which in total amounts to 17,504 million barrels. BC
Contact
141195, Russia, Fryazino city, Moscow region, Stancionnaya street, 1A Tel./fax: +7 (496) 255-66-85 Prokhorov Igor
E-mail:242187@mail.ru
Web Site:www.ledsvet.ru