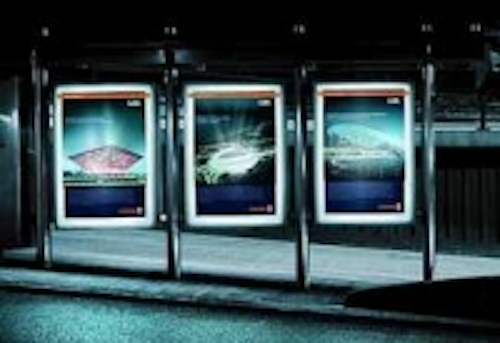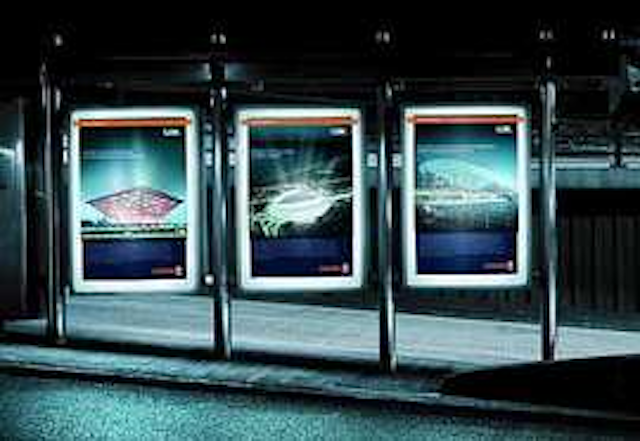 Date Announced: 16 Feb 2011
Light plays a major role in sales psychology. Whether it's clothes, food or any other merchandise – good presentation is halfway to a sale. At the leading EuroShop 2011 show OSRAM presented how varied the options are for ideal retail lighting. It premiered the Ledvance LED product series expanded specifically for the retail sector plus a gobo projector to stage brands using light. Another highlight is a glimpse of the future with the Powerball HCI lamp.
With its comprehensive portfolio OSRAM presents to trade fair visitors what is feasible in the retail lighting sector today. Light emitting diodes these days are a useful alternative and addition to
conventional technologies in retail lighting. Their advantages are that the amount of light can be focused on very small and compact items, which flexibly conform to particular design specifications and their desired function. As placement of LEDs is variable and there is little light scatter loss, individual products or sales displays can be accent-lit effectively.
Luminaires: additions to the Ledvance family
Ledvance Spotlight XXL, Ledvance Powerspot (in M, XL or XXL), Ledvance Cove and Cove DIM (S, M or L) are the names of the Ledvance family's new members, which like all Ledvance products are particularly bright and energy-saving. Especially suitable for accent lighting in showrooms are the Ledvance Spotlight and Powerspot, which are based on OSRAM's PrevaLED module and OTP control gear. What sets them apart are their luminous efficacy of more than 60lm/W, very long life and great flexibility – rotatable by 350° plus tiltable and swivel-mounted, the spots can be individually aligned. A good reason to use them in stores is also their colour-rendering index of up to Ra90. Ledvance Cove is a new, particularly flat and compact LED fluorescent luminaire that can be connected in several modules to make a 30-metre long light band. Three different lengths ensure flexible installation even in cramped spaces. As the luminaires can be adjusted in five-degree steps, they can be aligned precisely. Available in warm white or cool white, the Ledvance Cove can be dimmed with a standard trailing edge dimmer (ELV) quickly and without altering the colour temperature.
Light management systems with flexible control
With the operating controls of OSRAM's EASY Color Control light management system luminaires can be conveniently and easily controlled via radio or cables – with a single control unit four output channels can be activated separately, flexible expansion is feasible at any time. With four different lighting sequences and 16 freely definable lighting scenes the control units allow for individual arrangements. By including presence or motion sensors, scenes and sequences can be accessed and if unavailable automatically dimmed or switched off to save energy. The system can be controlled and programmed via remote control. Several models are available – what is new is the Easy Touch Panel, which is operated by a touch screen.
HCI lamps: traditional and new
Besides LED solutions, high-pressure discharge lamps are still very significant in the retail sector. They produce extremely high luminous flux in very small spaces and are therefore particularly economical. Other benefits are their exceptional colour rendering and long life. At EuroShop OSRAM presents among other things its Powerball HCI-TX/P – the world's smallest "protected" lamp – whose shatter protection provides considerable safety for businesses, restaurants or hotels, where open-design luminaires are frequently used. With luminous efficacy of up to 100lm/W the lamp is very efficient. The smallest member of the Powerball family is the HCI-TF, which proves its worth in the construction of small and decorative
luminaires. It is suitable for any applications, in which high luminous efficacy is required at low power. As with LEDs, OSRAM is also pushing ahead with the development of high-pressure discharge lamps. A 70W lamp of the next generation Powerball will be seen at EuroShop for the first time. Other power ratings will follow. With longer life, improved colour rendering and efficiency compared with the current generation, this lamp technology is perfectly equipped for the future. For both the new generation as well as familiar HCI lamps OSRAM provides the totally compatible, top quality EVG Powertronic.
Brilliantly staged signage and illuminated advertising
New systems for signage and illuminated advertising are subdivided into two categories: for light-boxes or city-light posters BoxLED Back is available for backlighting and BoxLED Side as a lateral lighting solution. Their system efficiency is very effective and they replace the products usually equipped previously with fluorescent lamps. These systems are suitable for backlighting areas between approximately 0.25 square metres to a virtually unlimited size and depth from around 60mm. In the backlighting category the BackLED product range replaces previous backlight products. Three power ratings are available for different profile letters. The robust LED chains are characterised especially by their superior efficiency and long life, which makes them exceptionally economical. Ultra-flat displays can also be illuminated evenly by LED: the robust Linearlight Flex Protect high-performance LED module will be used in illuminated advertising with lateral coupling.
The new Kreios G 600 gobo projector provides brand-enhancing spot and effects lighting. With its high luminous flux of 600lm it achieves clearly defined and even illumination across entire image surfaces and
with power consumption of less than 15W it is particularly efficient; with the long life of LEDs, replacing luminaires in gobo projectors is a rare occurrence. Along with the energy savings achieved, operating costs can be considerably reduced too. The normally low heat developed by LEDs allows for passive cooling – and therefore quiet operation.
OSRAM is present at EuroShop not only as a solutions provider for the retail lighting sector – in a joint venture with Traxon Technologies Ltd., Hong Kong the lighting producer is also showing LED solutions
for architecture, entertainment and hospitality and thus offers its customers a wide range across the entire LED spectrum.
ABOUT OSRAM
OSRAM (Munich, Germany) is part of the Industry Sector of Siemens and one of the two leading lighting manufacturers in the world. Sales for OSRAM worldwide totalled to €4.7 billion in fiscal year 2010, 88 percent of which came from outside Germany. OSRAM is a high-tech company in the lighting industry. Over 66 percent of sales come from energy-efficient products. This global player employs around 40,000 people worldwide, supplies customers in some 150 countries and has 46 production facilities in 17 countries (September 30).
Contact
Christian Bölling Tel. +49 89 6213-2597 Fax +49 89 6213-3457
E-mail:c.boelling@osram.com
Web Site:www.osram.com