Taiwan Industry Associations to exhibit in full force at Green Lighting China 2011
Feb 18th, 2011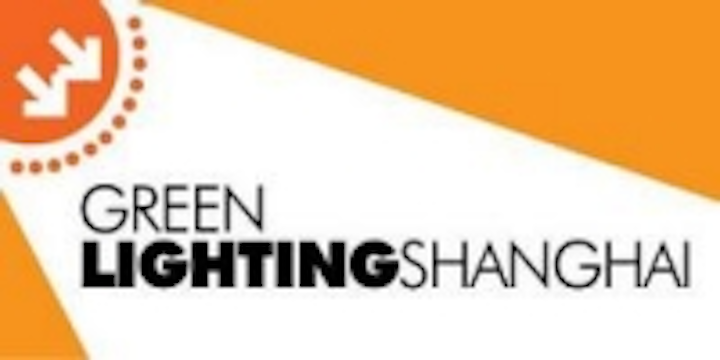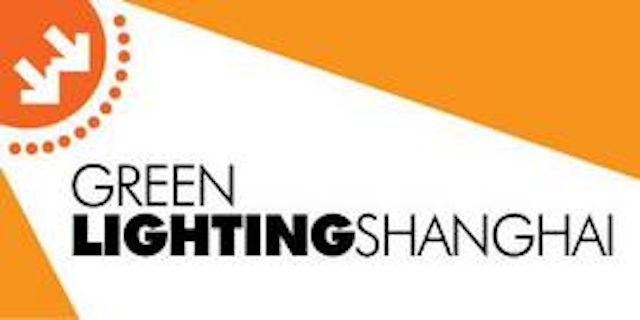 Date Announced: 18 Feb 2011
Green Lighting China 2011, China's premier novel lighting and energy manufacturing industry event, recently received a major boost when five Taiwanese industry associations pledged their participation in the show. The Taiwan Electronic Equipment Industry Association, Taiwan Lighting Fixture Export Association, Taiwan Optoelectronic Semiconductor Industry Association, Taiwan Flat Panel Display Materials & Devices Association and the LED Manufacturers Association will each promote Green Lighting China 2011 to their members ― all of whom are key industry professionals and equipment manufacturers. The associations also have to pledged to bring strong delegations of exhibitors to the show. Additionally, the Taiwan Bureau of Foreign Trade will offer generous subsidies to make the dual exhibition and forum an even bigger draw for local exhibitors.
Energy-saving is a crucial component in Taiwan's sustainable development. Because solar cells, LED lighting and other fields cover the entire industry chain, Green Lighting China 2011, an event dedicated to the entire semiconductor lighting chain, is highly anticipated by trade professionals keen to expose themselves to the maximum number of business opportunities. The Taiwanese delegates are set to provide a holistic view of LED equipment and applications in the light source, new light source, green lighting product, lighting application, new light source display product and thermal management sectors.
Wang Xinyang, Director General of the Taiwan Electronic Equipment Industry Association, highlighted the impressive development of the semiconductor, panel, solar energy and LED industry chains in Mainland China. But while local electronic equipment factories have good conditions, they lack the technological know-how of their foreign counterparts. Conversely, the Taiwanese equipment industry is rich in advanced technologies in panels, semiconductors, LED and solar energy. This is why Green Lighting China 2011 is a timely and acutely relevant show. The Taiwanese LED industry will drive Mainland China's industry upgrades. Due to the five Taiwanese associations, Green Lighting China 2011 will be an illuminating showcase. Taiwanese and Mainland Chinese exhibitors will use this event to evaluate and purchase new products; learn about the latest technologies; meet with industry peers; catch up with emerging marketing trends and promote LED development in Taiwan and on the Mainland.
As well as organizing delegations to exhibit at Green Lighting China 2011, the associations will bring a high volume of buyers keen to conduct face-to-face negotiations and purchase equipment on-site.
Green Lighting China 2011 will be co-hosted by Reed Exhibitions and the China Solid State Lighting Alliance (CSA) from May 11-13 at the Shanghai International Exhibition Center.
For news updates and more details on Green Lighting China 2011, visit www.greenlightingchina.com
Reed Exhibitions Greater China – The leading exhibitions organizer in China
Reed Exhibitions Greater China is associated with the world's largest events organizer. Reed Exhibitions, with 34 offices responsible for over 460 events in 36 countries each year. Reed Exhibitions is part of the Reed Elsevier Group plc, a FTSE-100 company, world-leading publisher and information provider that operates in three key markets, namely Science and Medical; Legal and Risk Management and Business. In 2009, Reed Elsevier made an adjusted profit before taxation of £1,279 million on turnover of £6,071 million.
Through over two decades of rapid growth in China, Reed Exhibitions Greater China is now the country's premier events organizer with six outstanding member companies: Reed Exhibitions China, Reed Sinopharm, Reed Huabo, Reed Huaqun, Reed Exhibitions (Shanghai) and Reed Guanghe.
Reed Exhibitions Greater China serves an array of China's nine fast growing specialized sectors including Aerospace and aviation, Electronics manufacturing & assembly, Machine Tools, metalworking and industrial Materials, Converting, Pharmaceutical, medical and health care, Gifts and Home, Lifestyle, travel, gaming and property, IT & Telecoms and Security. Reed Exhibitions Greater China will organize 55 premier events in 2011.
In 2010, events organized by Reed Exhibitions Greater China brought together over 28,000 suppliers, more than 600,000 visitors and approximately 20,000 conference delegates.
Reed promotes the sustainable development of China's MICE industry and gives back to Chinese society by:
* Endorsing and effecting IPR protection at its events;
* Advocating exhibition statistics auditing, transparency and verifiable reporting of statistics;
* Creating green exhibitions by raising the environmental awareness of the participants and partners and taking green initiatives; * Leading the development of Chinese talent in the industry
For more information on Reed Exhibitions' business in Greater China, please visit www.reedexpo.com.cn.
Contact
Exhibiting: Reed Exhibitions China Selina Wang Tel. 021-5153 5110 Fax: 021-5153 5248 Press: Reed Exhibitions China Lisa Moi / Elaine Zeng Tel: 021-5153 5121 / 5153 5120 Fax: 021-5153 5248 Lisa.moi@reedexpo.com.cn Elaine.zeng@reedexpo.com.cn
E-mail:selina.wang@reedexpo.com.cn
Web Site:www.reedexpo.com.cn