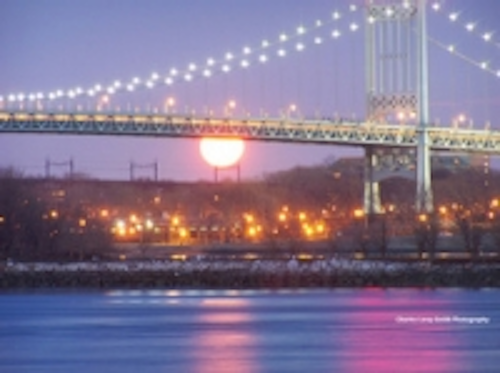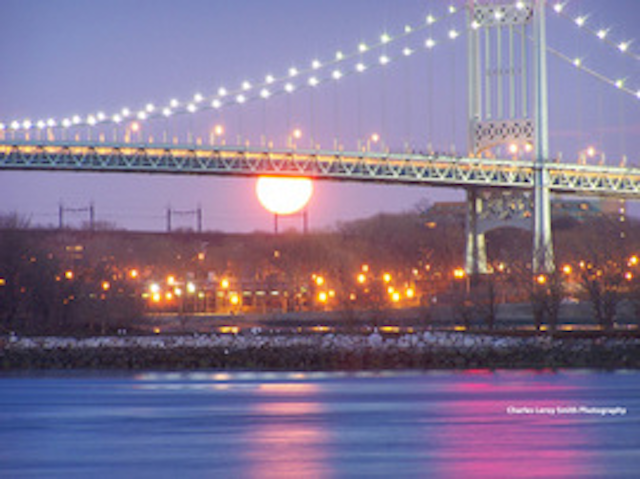 Date Announced: 12 May 2011
Cincinnati, OH – It is appropriate that the Metropolitan Transportation Authority (MTA) finished installing new LED fixtures on the RFK Bridge on Earth Day 2011.
As part of its commitment to being a 'greener' agency, MTA began working with LSI Industries in 2008 on this lighting upgrade program to replace the existing 100-watt mercury vapor lights with LSI's energy-efficient, high-performance LED necklace lights on their four suspended span bridges in the New York area.
The RFK is the second of these four to be completed. The remaining bridges, the Throgs Neck and Bronx-Whitestone Bridges will both be upgraded with LSI's LED fixtures within two years.
The RFK is now lit with 190 new LED lights designed around LSI's Crossover® LED technology. The benefits of the new LED fixtures are many when compared to the previous mercury-vapor light sources:
-- Dramatically more efficient light distribution
-- Significantly reduced in energy usage – approximately 75%
-- 60,000-hour life expectancy (at least 7 years as compared to about a two-year life expectancy for the previous lighting)
-- Tremendous maintenance savings
-- Environmentally friendly light source – mercury-free light source, easily recyclable
LSI is a vertically integrated manufacturer who combines integrated technology, design and manufacturing to produce the most efficient, high quality products in all of our facilities across the United States. We are committed to advancing solid-state technology to produce affordable, high performance, energy efficient lighting and custom graphic products that bring value to our customers. We have a vast offering of innovative solutions for virtually any lighting or graphics application. Further, we can provide design support, engineering, installation and project management for custom graphics rollout programs for today's retail environment.
LSI is a U.S. manufacturer with marketing / sales efforts throughout the world with concentration currently on North America, Latin America, Australia, New Zealand, Asia, Europe and the Middle East. Our major markets include the commercial / industrial lighting, petroleum / convenience store, multi-site retail (including automobile dealerships, restaurants and national retail accounts), sports and entertainment markets. Headquartered in Cincinnati, Ohio, LSI has facilities in Ohio, New York, North Carolina, Kansas, Kentucky, Rhode Island, Texas and Montreal, Canada. The Company's common shares are traded on the NASDAQ Global Select Market under the symbol LYTS.
Contact
Minda Matthews-Smith Director of Marketing
E-mail:minda.matthews@lsi-industries.com
Web Site:www.lsi-industries.com