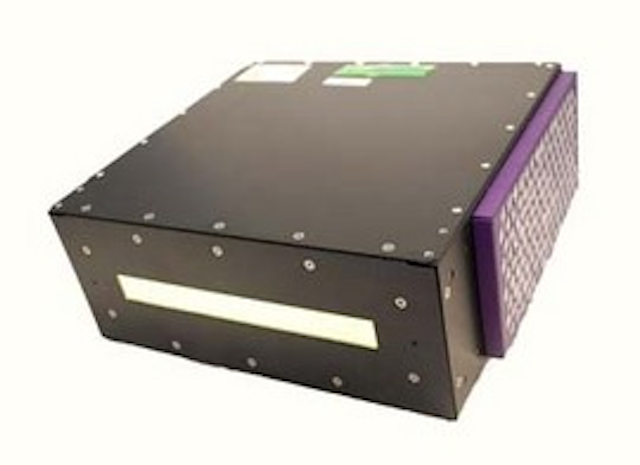 Date Announced: 12 May 2011
EFI has chosen Phoseon as a key technology supplier of UV LED
curing technology for a new line of VUTEk superwide UV inkjet printing systems. Phoseon's UV LED curing technology enables output on a wider media mix and an extended range of applications while at
the same time allowing a low total cost of ownership. UV LED curing technology allows printing on a wide range of heat sensitive materials, opening up new opportunities for wide format roll-to-roll
printing.
The versatile EFI VUTEk GS3250LX printer, a 3.2 meter hybrid digital UV printer, delivers High-Definition Print (HDP) quality and exceptional production level speeds and gives customers several key benefits for greater profitability, localized messaging, increased capacity, and reduced labor, waste and make-ready costs.
"The introduction of the EFI VUTEk GS3250LX UV-curing printer sets a new standard for performance and capability," stated Ken Hanulec, Vice President, Marketing at EFI. "The UV LED lamps provide unique
capabilities we could not have delivered to our customers with traditional mercury-based lamps."
"The successful application of Phoseon's FireJet product to superwide format printers requires that the UV LED system supplier meet stringent technical, reliability and performance challenges," according to Tom Molamphy, Vice President, Sales & Marketing at Phoseon Technology. "Working as a technology supplier to EFI VUTEk allowed Phoseon to provide a custom solution tailor-made to EFI's specifications."
For more information on the new EFI VUTEk printer, please visit www.efi.com/vutek. For more information on Phoseon's UV LED curing solutions, please visit
www.phoseon.com
.
Contact
Stacy Volk Phoseon Technology 503-439-6446
E-mail:info@phoseon.com
Web Site:www.phoseon.com