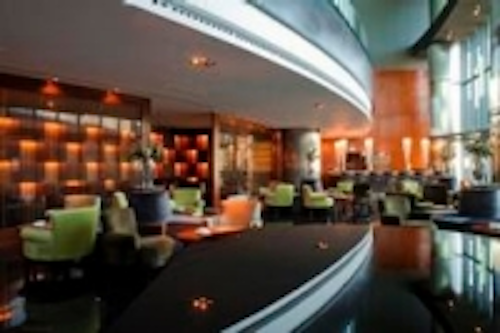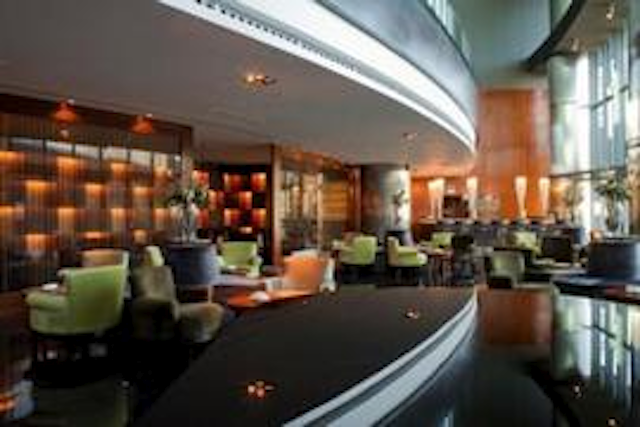 Date Announced: 12 May 2011
Lutron Electronics Co. Inc., experts in light control, has announced the launch of its Hospitality Solutions which will allow hoteliers to respond to the growing demand for integrated controls within the hotel environment.
Lutron's Hospitality Solutions bring a multitude of benefits to the hotel environment, providing a more welcoming feel for guests and increasing staff productivity, whilst also allowing hoteliers to save energy and reduce costs, all in one go.
First impressions
The lobby is one of the most important areas of a hotel, as it provides that all important first impression; whether dramatic, homely or airy. Lighting can have a great impact on the overall ambiance of this public space. Practical as well as emotive, lighting can effortlessly lead guests from the lobby through other public areas like the bar or restaurant and more functionally lit spaces such as the corridors.
With a single point of control, it's easy for staff to create the appropriate atmosphere to ensure your guests feel at home no matter where they are within the hotel. Quantum® software centralises the control of all lighting and shades, enabling the user to manage both electric light and daylight within the public spaces of a hotel. This not only saves energy and simplifies operations, but also improves the comfort of guests and the productivity of hotel staff.
Sensor sensibility
Perfect for hallways or back-of-house within a hotel, the Rania® wireless RF switch and Radio Powr Savr™ sensor package is a time-saving, and cost-effective, retrofit light control solution with occupancy sensors that automatically turn lights on when in use or off when vacant. The switch requires no neutral wire and can be retrofitted into an existing wallbox, making for easy installation. Lutron's wireless sensors have a 10-year battery life and mount to the ceiling, meaning they can be installed in the smallest of areas, such as store rooms or toilets, that aren't in constant use.
A meeting with a difference
By ensuring meeting and conference rooms have the right ambiance for the right occasion hoteliers can exceed participant's expectations and encourage repeat bookings. Lutron's GRAFIK Eye® QS Wireless system is a powerful, flexible and expandable preset light control system that enables users to adjust the lighting whatever the task or activity. In addition, Lutron's Radio Powr Savr Daylight sensors and Occupancy/Vacancy sensors can be wirelessly linked to the system, to adjust the lights dependent on the levels of daylight within a space or turn them off if unoccupied, ensuring energy is not wasted unnecessarily. The system not only allows you to adjust the lights, but also Lutron's Sivoia® QS wireless precision-control roller blinds reduce sun glare and solar heat gain. For stylish total light management, blinds controlled by Lutron's Sivoia QS can be made in the company's corporate colours, include logo's or range from opaque to black-out material as required.
The perfect guestroom experience
As one of the most important parts of a hotel, it's important to provide the right look and feel within the guestrooms to meet the differing needs of the clientele: Lutron's seeTouch™ Guestroom Solution allows the guest to have ultimate control over their personal hotel environment. With both wired and wireless solutions available, Lutron's Guestroom Solution can be incorporated into any project, whether it's a complex refit or listed building, and can be fully integrated with room devices such as thermostats and room status indicators to name just a couple. Lutron's seeTouch Guestroom Solution provides the perfect answer to hotel operators' demand for a control system that can manage any load with elegant but intuitive and simple wall commands.
From ensuring the room features the perfectly lit 'Welcome' scene to impress guests, through to Lutron's Pico® wireless controllers that allow for the control of everything from light levels to roller blinds or curtains, Lutron's Guestroom Solution provides the perfect ambiance for even the most challenging of guests.
A greener world
Lutron's Hospitality Solutions not only provide users with outstanding levels of control and flexibility throughout the hotel environment, the products all feature excellent energy saving capabilities. Wherever installed, Lutron's dimmers and systems allow users to use just the right amount of light, reducing electricity consumption significantly and saving energy at every possible opportunity. Lutron's energy-sensitive systems centrally manage electric light and daylight, lowering operating costs and minimising peak demand charges in the process.
Andrew Bechgaard, head of marketing Europe, Middle East and Africa at Lutron comments: "Hotel guests are now looking for more than just a place to rest their head and this new Hospitality Solution brings the entire guest experience to another level. Providing both the guests, and hotel staff, with unprecedented levels of control allows the ambiance to be tailored to every space or individual need while also enabling hoteliers to save energy and cut production costs."
For more information on Lutron's Hospitality Solutions visit www.lutron.com/europe.
Contact
Lutron Press Office Publicasity +44 (0) 1442 261199 Lutron UK sales office 0207-702-0657 www.lutron.com/europe
E-mail:lutron@publicasity.co.uk
Web Site:www.lutron.com/europe