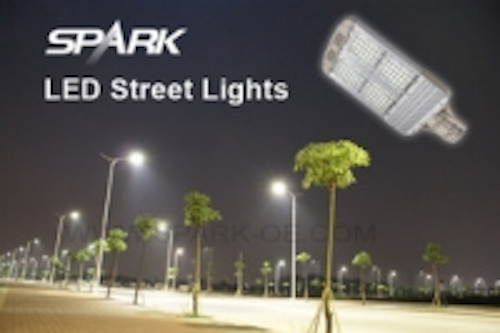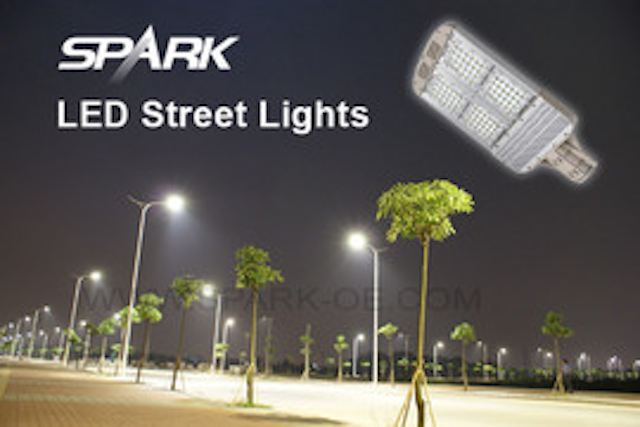 Date Announced: 13 May 2011
With environmental deterioration and energy shortages becoming more and more serious with each passing day, energy-saving and environmental protection are becoming a trend for the global development. With the features of " long lifespan, high reliability, high efficiency and low-carbon environmental protection ", LED lighting technology has been widely applied to solve the problems in energy-saving and pollution-reduction. As for energy consumption, on the condition of achieving the same lighting effect, LED lighting source as a new energy only consumes 1/10 the power of traditional incandescent lights , whereas the life expectancy is 100 times longer. As the awareness of energy saving and carbon-reduction rises, major countries in the world have set up the LED illumination policies to promote the development of LED lighting industry. According to DIGITIMES Resarch's analysis , the quantity demand for LED bulbs will increase from 596 million in 2011 to 2.5 billion in 2013. As for Street lights, considering that major cities in China, US, Europe and some other countries have developed some demonstration projects, it can be estimated that the quantity demand for street lights will increase from 2.2 million in 2011 year to 9.8 million in 2013, hence increasing the penetration of LED lighting in the near future.
The development of LED industry, especially driven by the leading enterprises, is strongly influenced by government policies and cluster advantages as well. The policy of developing industry clusters and supportive strategic advantages, and encouraging the leading role of pioneer enterprises to improve the development of the whole industry, has already become the consensus of our government to develop strategic new industries. As one of the leaders and pioneers in LED lighting industry — Shenzhen SPARK Optoelectronics S&T Co., Ltd. has been witnessing, participating, and promoting the development of China's LED lighting industry ever since its foundation 11 years ago, and these experiences should also enlighten other fellow enterprises in the industry.
1. Technological innovations booster the core technolody breakthrough.
As one of the forerunners in LED lighting industry and the manufacturer of LED lighting products with the largest production capacity, SPARK, founded in the largest LED industrial cluster base in shenzhen in 2000, had set up the ambition of "building an aircraft carrier in semiconductor lighting industry to lead a new trend in high technology applications". Through the 11 years of continuous hard work and innovation, SPARK has developed from an unknown tiny workshop into a focus in the society and LED lighing industry. Nowadays, SPARK has already bloomed into the mainstay and a role model in LED lighting industry, consolidating the company' leadership position.
Meanwhile, SPARK, as the industry benchmark enterprise for self-innovation, has always been persevering in using technology innovations as the driving force. Through the intensive cooperation with prestigious universities and research institutions including the Chinese Academy of Sciences Guangzhou Institute of Energy, Guangdong University of Technology, South China Normal University, Hong Kong Polytechnic University etc. to carry out extensive strategic cooperations on production, study and research, achieving numerous crucial technical breakthroughs in solar energy applications, wireless monitoring for lighting systems, and heat dissipation for LED lights and so on. SPARK also committed to several governmental projects including, the science projects by national Ministry of Housing and Urban planning, and major science and technology projects by Guangdong Province in 2010. In addition, SPARK has also been awarded over 70 groundbreaking core patents in some crucial fields, including "photoelectric, heat dissipation, wind and solar complementation, and power driver". Moreover, SPARK tops the list in terms of LED core patents quantity in the industry, and all the products of SPARK have passed the identification for scientific and technological achievements and governmental certification for self-innovation. As a result, SPARK has become a leader in China's LED lighting industry for its one-up technology innovation.
2. Outstanding product quality leads international advanced trend.
Under economic environment, product quality is the key element to market competition. Market competition will lead to the improvement of product quality. Only by paying attention to quality control, and enhancing the technical means effectively can the enterprise ensure its product quality and reliability. According to Wu Feng, the general manager, the success code of SPARK optoelectronics lies in that quality has been regarded as the first priority for the company's business development since the company's foundation. In order to improve product quality continuously, SPARK has been implementing the talent indraft and training program vigorously. Moreover, the company took the lead in creating its own R&D center and laboratories with international R&D and testing capabilities. Thanks to the persevering pursuit of product quality, SPARK took the lead in the industry in passing the ISO9001 quality management system and ISO14001 environment system certification. All the company's produced LED lighting products, which have passed the testing from provincial, municipal and national authorities, have obtained certifications from such international professional organizations as CE, ROHS, UL, SABS, ETL, PSE etc. With profound historical accumulation and industry experience, SPARK has ensured its products' leading position both at home and abroad.
" Spur with long accumulation", with over ten years' industry experience and accumulation, SPARK optoelectronics is able to independently research, develop and manufacture high-power LED Street lights, high-power LED tunnel lights, LED traffic lights, LED tube lights and indoor LED commercial lightings, whose light extraction efficiency, luminous efficiency, optical system, cooling system, and power driver etc. have all reached the international advanced level. The new model of LED street lights, which will be exhibited at 16th "Guangzhou International Lighting Fair" (area A01 Hall 5.1), possesses the features of an increase in overall luminous efficacy by 20% and a decrease in temperature rise and power consumption by 20% at the same time. Not only has the new model of traffic lights passed UL certification (ULNo.: E330332), CE / RoHS certification, but also has SPARK formed a strategic alliance with CREE in the field of international science and technology innovation to develop semiconductor LED lighting. The new high-power LED street lights will all adopt high flux original CREE LED (luminous efficacy: > 90lm/W, energy-saving rate: 70%). Based on sophisticated global applications in dealing with all kinds of outdoor harsh environment and meeting different requirements for outdoor lighting, e.g. for accidents, foggy or rainy days etc. to provide light sources with more power, higher brightness, and higher color rendering. In addition, SPARK adopts a sort of special surface treatment for its LED high bay lights, which are good-looking with excellent decorative effect. Due to the unique design for heat radiators and their perfect combination with electrical boxes, the heat can be conducted and spread effectively, thus reducing the lamp body temperature, effectively protecting the life span of light sources and power supplies. SPARK high bay lights also possess the advantages of high luminous efficacy, more than 65% energy-saving over traditional lights, fully meeting the requirements of different working environments, eliminating people's depressed mood caused by high and low color temperature of traditional lightings, improving the visual comfort thus the efficiency of workers. Therefore, SPARK offers the optimal lighting sources for mining plant operations.
As an expert in LED green lighting, SPARK optoelectronics relys on scientific and technological self-innovation of LED lighting products, whose global sales volume takes the industry's leading position ever since their launch. Receiving customers' approval from more than 150 countries, and being widely recognized as the benchmark enterprise in sophisticated project applications on the largest scale, SPARK, therefore, has created high quality LED lighting products in all dimensions.
3. Enterprise standards breach global industry barriers.
In recent years, photoeletric industry characterized by LED has achieved rapid development in China. However, due to the lack of industry standards, the cost performance of products on the market differs greatly. Moreover, the lack of relevant technical specifications and testing measures, will inevitably affect the product quality and energy-saving effect. The standard system in LED industry is also a blank, resulting in a wide range of LED lighting products at different levels, which leads to the non-standard development of LED lighting industry.
As a national hi-tech enterprise, responsible for formulating the standards for China's national and local semiconductor lighting industries, SPARK deeply perceives the industry responsibility, attaching great importance to technology innovation and the deepening implementation of standard formulated strategies. On the one hand, we are dedicated to completing the political measures for transforming scientific research achievements. On the other hand, we develop technology standardization work based on the patented technology, and participate in formulating industry standards actively, therefore realizing the organic integration of patents and standards, enhancing the transformation rate of enterprise patented technology into real productive forces and core competencies. During 2007 to 2011, SPARK not only got involved in formulating national LED technology standards, LED street lighting standards and multiple national and local semiconductor lighting standards formulating work, but also managed to become the forerunner in China's LED industry who took the lead in bringing out the standards for enterprises manufacturing LED lighting products. SPARK formulates its enterprise standards based on the products entrance requirements for 150 countries globally, breaching the industry technical barriers through the strict and comprehensive enterprise standard system. SPARK took the lead in creating a leading market advantage, contributing to a good situation in regulating the industry market. By doing so, SPARK effectively ensured the global sales of all its subordinate products.
4. "Created in China" contributes to SPARK's global achievements.
With broad prospects, China's LED lighting industry attracts traditional lighting giants from every corner of the world. With a great number of China's LED lighting products exporting to the global markets, the lighting industry has already stepped into the era of global competition. In the past 11 years, SPARK never ceased to uphold its "proprietary brand" from the very beginning. At a time when the whole industry was enveloped with OEM services, in order to create the self-owned national brand, SPARK vigorously implemented its explorations for internationalization, and took the lead in introducing the "SPARK" global brand image in the industry. After that SPARK also imported internationalized standards to create a brand-new overall corporate image. With leading technology and production capacity, SPARK succeeded in locating its position on the overseas market.
From "Made in China" to "Created in China", SPARK has been in deep participation in global LED lighting brand competition and has made a solid step on its way towards globalization. Till now, SPARK has provided the customers from over 150 countries worldwide with cost-effective and high-quality LED lighting products. "Created in China" is receiving the historically highest-standard test all around the world on a large scale. For recent years, under the overall background of an average annual growth rate of 30% for LED lighting industry, SPARK continues to be the major focus of the whole industry due to its excellent product quality and incredible growth rate (several times higher than that of the annual industry average) in sales volume. Since SPARK has developed into one of the largest manufacturers, suppliers and exporters of solar photovoltaic lighting system and LED lighting products in China, the company has been hornored by the whole industry as the "SPARK Speed", making SPARK one of the first LED manufacturers in China to be both recognized and praised by the whole world.
At the same time, driven by the great momentum of domestic LED lighting market, SPARK has also secured abundant harvest on domestic lighting market. At present, SPARK's LED lighting products are widely used in urban streets, transportation junctions, mining sites, plant growing, stores & markets, and landscape buildings etc. From contracting the "Ten Thousand Lights in Ten Cities" demonstrating project held by the Ministry of Science and Technology, and the "One Hundred Thousand in One Kilometer" high-power LED street lights for model streets held by Guangdong province, to winning the bidding, out of over 300 famous domestic LED manufacturers, for "the first national semiconductor lighting applications demonstrating project" co-organized by National Development and Reform Commission, Ministry of Housing and Urban-Rural Development, and Traffic Transportation Development in November last year. These honors fully demonstrate the tremendous achievements of SPARK and its unshakable leading position in the whole LED industry in China.
5. SPARK takes the initiative to assume industry responsibilities.
As one of the global most promising hi-tech applications, LED lighting has become one of the most sought- after industries. It will play an important role in pushing forward national energy conservation and emission reduction, and promoting low-carbon economy. Around the world, every country is developing the LED lighting industry vigorously. China has started this new strategic industry ahead of others, and has gained the global leadership and rich industry experience, especially in LED encapsulation and LED lighting applications in the industrial chain.
As a pioneer and forerunner in LED lighting industry, the general manager of SPARK, Wu Feng has such industry responsibility comments --SPARK has the responsibilities and obligations to cooperate with more enterprises in the same industry frequently in order to realize the win-win strategy, and to improve the development of the whole industry. Being the backbone enterprise of the strategic burgeoning industry, SAPRK is not only the creator of social wealth , but also the bearer of social responsibility. Moreover, SPARK is playing as a role model for the majority of companies in the same industry by giving full play to the advantages on capital, talents, technology and so on, making more effective exploration for the industry and more economic benefits for the society.
Dynamic Link:
In recent years, as a new energy-saving light source, LED triumphs all the way from outdoor lighting to indoor lighting applications. Meanwhile, with the nation's increasing efforts to improve infrastructure, the internal environment is getting better and better for LED industry, for example, the Semiconductor Lighting Products Application Demonstrating Projects by the Three National Ministries (the Ministry of Finance, the Central Propaganda Ministry, and the Ministry of Education), the "Ten Thousand Lights in Ten Cities" by the Ministry of Science and Technology, and the "One Hundred Thousand in One Kilometer" by Guangdong province. These projects create good business developing opportunities for domestic leading LED lighting companies, including SPARK.
On June 9th, 2011, the "2011 Guangzhou International Lighting Fair", which is regarded as the barometer and vane for lighting industry, will be grandly opened at China Import and Export Fair Pazhou complex. As the leading manufacturer in China's LED lighting industry, attending the "2011 Guangzhou International Lighting Fair", SPARK optoelectronics, whose general manager, Wu Feng introduced that for the upcoming "Guangzhou Internation Lighitng Fair" held from June 9th -12th this year, SPARK , located in Area A01 Hall 5.1, will launch hundreds of LED lighting products, comprehensively covering LED street lights, LED tunnel lights, LED high bay lights, LED traffic lights, LED rail lights, LED light sources, LED panel lights, LED down lights, LED grill Lights, and LED spotlights, etc. We sincerely invite customers both from home and abroad to visit the SPARK showroom and to discuss cooperation issues. It is understood that these cutting-edge LED products are on the leading level domestically, marking SPARK's initial achievements in R&D and manufacturing LED green products. SPARK also provides better cost-effective products and lighting solutions for the overall popularization and application of LED lighting, which highlights the unparalleled advantages of the company in the LED lighting field.
Contact
Aileen Huang Spark Marketing Director Tel: (86 755) 8390 4366 Fax: (86 755) 8390 4766
E-mail:sales@spark-oe.com
Web Site:www.spark-oe.com