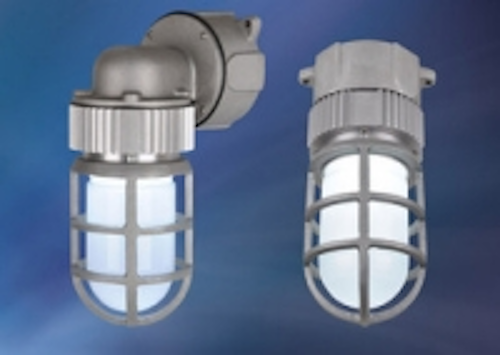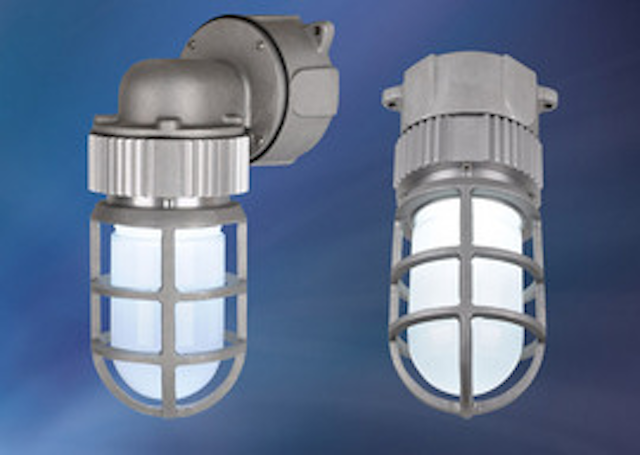 Date Announced: 12 May 2011
Milwaukee, WI USA – Phoenix Products Company, Inc. has announced the release of the Metallic LED VP Series of vaporproof fixtures. Aiming to keep the design of traditional "jelly-jar" fixtures, the Metallic LED VP uses a patent pending module to house a Bridgelux LED light source rated for 50,000 hours of illumination. These versatile fixtures are UL 1598A listed for marine, outdoor, saltwater environments; UL 844 listed for hazardous locations; ABS listed; IP66; and LM79 tested and certified.
As with any LED fixture, thermal management is the key to protecting the efficiency and long life of the solid state light source. The fixture employs strategically selected thermal paste in mounting the array for optimal transfer of heat from the array to the module where it is then dissipated to the environment. Additionally, both the driver and array have been fully potted to protect against the effects of moisture, dust, and vibration. "This fixture epitomizes our 'Durability by Design' motto," Chief Executive Officer, Scott Fredrick remarked. "We have invested hundreds of hours toward the development and testing of this design, both in our own lab and in the field. It has been installed in what we consider the toughest of environments, hard rock mining, and held up very well. The Metallic LED VP really is purpose built and battle tested."
Founded in 1892, Phoenix Products Company, Inc. manufacturers high quality lighting products that are built to last. Phoenix specializes in industrial, mining, marine, dock lighting, and architectural. Phoenix is also known for development of the Sturdilite® and docklite® brands. Phoenix Products fixtures are designed to withstand harsh chemicals, extreme weather conditions, high-shock and vibration environments and have come to epitomize "Durability by Design". For more information on Phoenix Products Company, visit
www.phoenixproducts.com
.
Contact
Nate Klieve, Associate Product Manager Phoenix Products Company, Inc. 8711 West Port Avenue Milwaukee, WI 53224 USA Telephone 414.973.3300 Fax 414.973.3210
E-mail:nklieve@phoenixproducts.com
Web Site:www.phoenixproducts.com