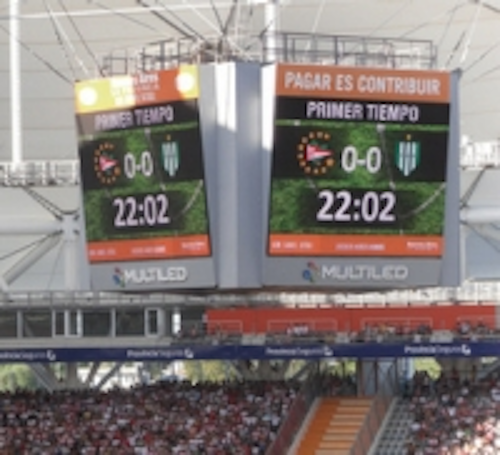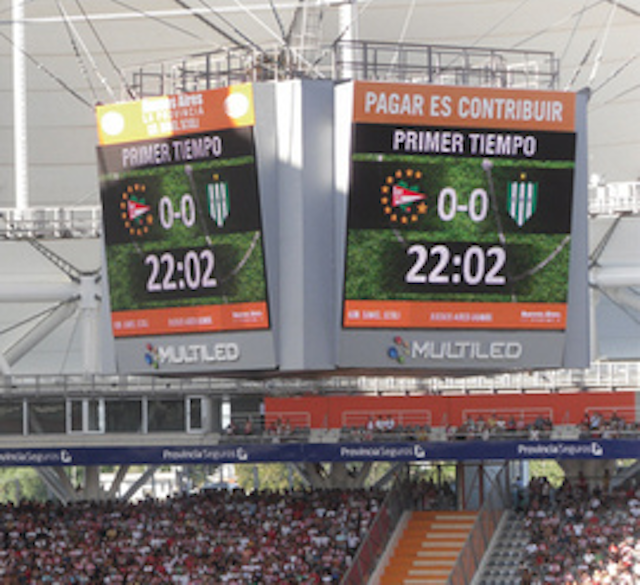 Date Announced: 23 May 2011
Multiled changed the aspect of the Ciudad de La Plata and Rosario Central stadiums, by stalling on February (2011) a LED cube and a full color video (2010) with LED Tecnology.
Ciudad de La Plata Stadium: is a cube with 4 screens of 7x5 meters with Dot Correction System and ISO 9001.
Rosario Central stadium: SMD technology. Structure componed of 1m2 moduls. Each module weights 65 kilos, 12,5 mm pitch, 1.600 PX/M2 total resolution.
Contact
Daniel Carnaghi ventas@multiled.com.ar
E-mail:ventas@multiled.com.ar
Web Site:www.multiled.com.ar