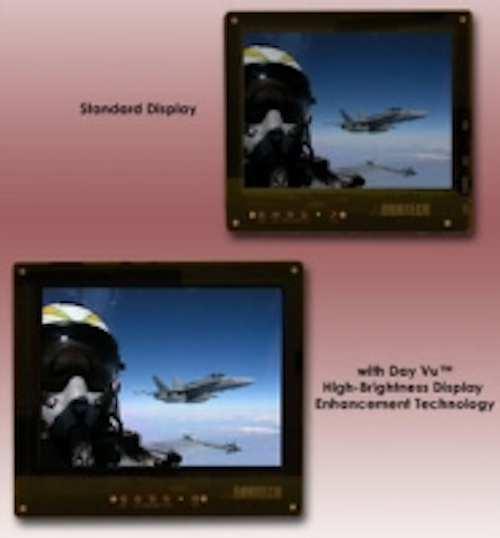 Date Announced: 16 May 2011
Los Angeles, CA – May 16, 2011 – Dontech, Inc. has introduced Day Vu™ high brightness display enhancement technology, a new development in its Enhanced Display Services (EDS).
The Day Vu™ Display Series is a fully customizable product line that includes LED-backlit, actively enhanced displays for direct sunlight readability. Day Vu™ enhanced displays, in conjunction with Dontech optical filters, provide reliable, bright and efficient operation for marine, military, and industrial applications.
Dontech Day Vu™ Series displays offer a typical display luminance of 850 to 1,250 nits and range in size from a 4.1" to 24" diagonal. Dontech can configure the Day Vu™ Series displays with touch screens, antireflective cover glass, transparent heaters, and EMI/RFI shielding (ITO coatings or conductive grids). In addition, the Day Vu™ Series displays can be optically bonded by Dontech using its proprietary IMO-bond™ optical bonding process to improve impact resistance and contrast.
Dontech, Inc. is an ISO-9001:2008 certified designer and manufacturer of optical filters, coatings and enhanced display solutions for medical, military, aerospace and industrial applications. With more than 40,000 square feet of facility space and over 10,000 square feet of regulated Class 1,000 through 100,000 clean rooms and optical coating labs, Dontech is well-positioned to support display enhancement projects of any size.
Contact
For more information, contact Dontech, Inc., 700 Airport Blvd, Doylestown, PA 18902, USA. Tel: 215-348-5010; Fax: 215-348-9959; E-mail: info@dontech.com; Web: www.dontech.com.
E-mail:info@dontech.com
Web Site:www.dontech.com