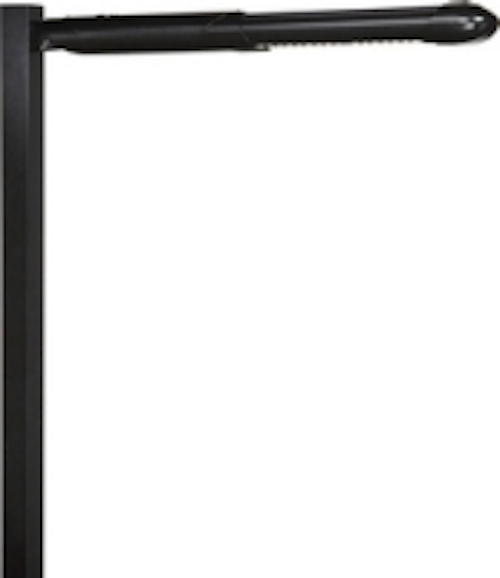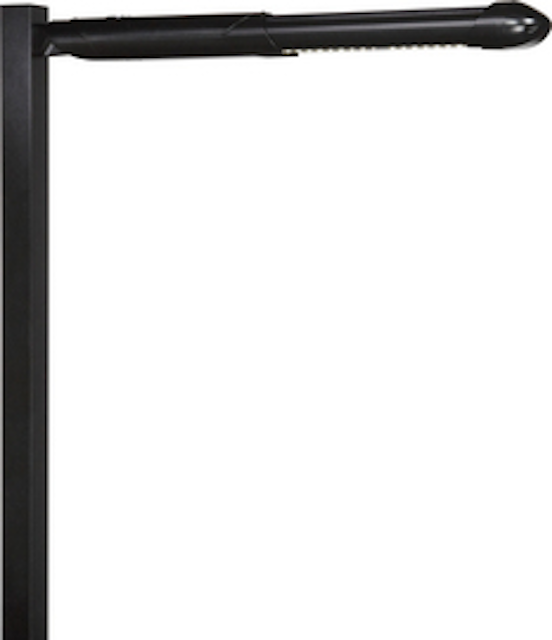 Date Announced: 26 May 2011
BetaLED, a division of Ruud Lighting, Inc., introduces BetaLED SLM IP66 area luminaires with a distinctive, slim, low-profile that offers architectural character for exterior applications. The combination of a unique modular design with light bar scalability and patented NanoOptic® technology contributes to the exceptional efficiency of this architectural grade luminaire. Named for its ingress protection rating of 66, the BetaLED SLM IP66 luminaires protect against intrusion of environmental elements and are ideal for all pole or wall-mounted area lighting applications. Exceeding lighting expectations with unparalleled longevity, the luminaires provide better than 85 percent predicted lumen maintenance at 50,000 hours at 25o C.
"The design of the BetaLED SLM IP66 follows our hallmark approach of comprehensive engineering from the ground up – our patented optical design incorporates the latest LED chip technology, maximizing target lighting performance and reduced total cost of ownership in a variety of applications," said Christopher Ruud, president of Ruud Lighting, Inc.
With over 20 optical configurations available, the BetaLED SLM IP66 linear light engine accommodates up to two LED modules in multiples of 10 LEDs – ranging from 20 up to 60 LEDs maximum – to allow for precise customization of illumination for specific applications. The advanced heat transfer system with patented, flow-through design contributes to superior lumen maintenance, even in harsh environments.
BetaLED is recognized throughout the world for advanced engineering, innovative design and excellence in manufacturing LED luminaires. Our Proven Performance has earned us a reputation as the premiere provider of high quality architectural lighting solutions. To learn more about BetaLED SLM IP66 luminaires and BetaLED's wide range of high performance interior and exterior LED luminaires, visit
www.BetaLED.com
.
Contact
Ruud Lighting Inc. / BetaLED Christine Schultz (262)884-3368
E-mail:Christine_Schultz@BetaLED.com
Web Site:www.BetaLED.com