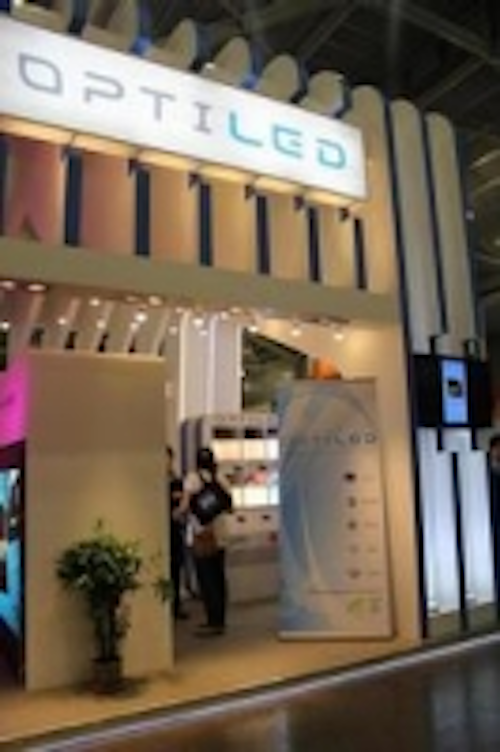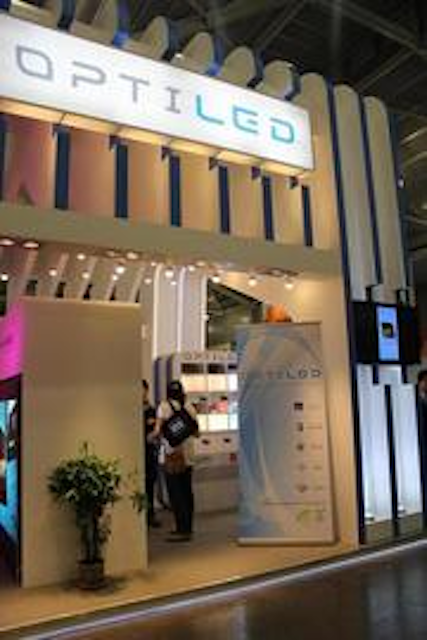 Date Announced: 27 May 2011
OPTILED Lighting (S.E.A) Pte Ltd took part in BuildTechAsia 2011 to showcase its full range of innovative LED solutions to the construction industry in the Asia region. The Singapore-based company anticipates a surge in demand for light-emitting diodes (LEDs) within the Asia region and aims to build on this growth opportunity in what it sees as a young and dynamic market.
OPTILED's booh held its own against major players such as the Building Construction Authority (BCA) and the Housing Development Board (HDB), attracting some 500 trade visitors during the three-day event. Designed to position OPTILED as a pioneer in its field, the OPTILED booth displayed most of the company's innovative lighting solutions, including Galaxy, Super Star, Array M Lamp, Vortex and OPTILED's main product, CabLED. CabLED is the only LED linear lighting solution to offer supreme flexibility, cost-efficient installation benefits and exceptional lighting performance with total reliability.
Visitors also got to see the result of OPTILED's collaboration with Schneider Electric, the C-Bus System. OPTILED pioneered this system, which enables LED lights to be controlled with simple devices already on the market such as smart phones and similar devices.
With staff on hand to communicate the benefits, and with OPTILED's leading products on display for demonstration purposes, trade visitors gained a much deeper understanding of the energy-saving advantages that OPTILED LED lighting delivers. Visitors were also left in no doubt as to its wide range of applications from swimming pool and marine uses to superior and flexible interior and exterior aesthetic lighing for the residential, commercial and retail property sectors.
"We are proud to have participated in the first-ever BuildTechAsia held in Singapore," said CJ Neoh, General manager, OPTILED Lighting (S.E.A) Pte Ltd, "and to be able to showcase the latest technologies in lighting that go far beyond simple lighting fixtures. We have been able to communicate to visitors that LED is fast becoming the alternative for many applications, and the opportunities are great within this fast-growing region, where LED truly is the future of lighting."
With OPTILED supplying the energy and cost-efficient solutions that will be needed as Asia's economies develop, the company has identified synergistic opportunities within the region's construction industry. OPTILED is committed to continuing to invest in R&D to deliver innovative and affordable LED solutions. As such, customers within the construction industry can look forward to even greater choice in cost-saving and creative lighting solutions for all their construction projects.
Contact
Quah Hui Ling Marketing Communications OPTILED Lighting (S.E.A) Pte Ltd
E-mail:hlquah@optiled.com
Web Site:www.optiled.com