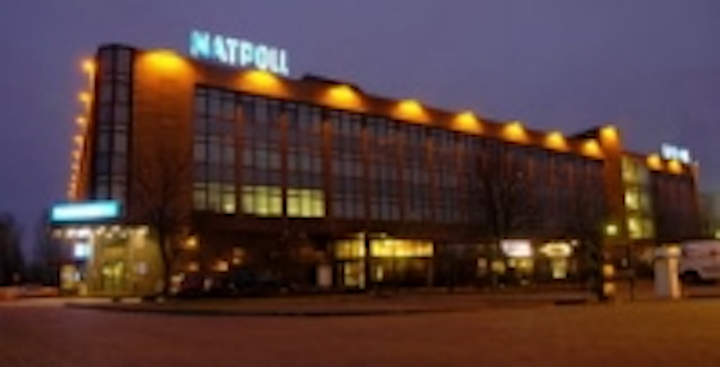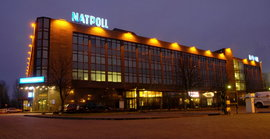 Date Announced: 16 May 2011
NIVISS designed and implemented a series of LED Engines for decorative illumination of one of the commercial buildings in Warsaw, Polish capital city.
Natpoll Business Center was built in 1998 on the Malinowski Street in the district Ursynów in Warsaw. Favorable localization, high standard of the building and recognition of the Center were the reasons why companies like Hyundai, Villeroy & Boch, PKO BP, Jean Louis David, Daewoo International and Giant chose it for their quarters.
Key features of the light sources selected to illuminate the facade of the Natpoll Center were reliability, low maintenance cost and proper light color, which would underline the qualities of the building.
Company NIVISS, as one of the subcontractors, delivered LED modules based on highest-quality aluminum MCPCBs characterized by high thermal conductivity. The heart of the system are amber CREE high power LEDs combined with lenses matching the requirements of the realization. LED modules were built into water-proof aluminum profiles and were installed on the building. The LED technology chosen for this project has many advantages over traditional light sources. On the top of the pros list are definitely reduced power consumption and minimalized need for maintenance.
NIVISS has the status of an authorised CREE LED Solution Provider and cooperates with many leading domestic and european lighting solutions designers. The company designs and produces customized LED modules to deliver lighting products perfectly meeting the customers demands.
Contact
NIVISS LED Solutions CREE LED Solution Provider Rdestowa 53D 81-577 Gdynia, Poland tel: +48 58 781 33 99 fax: +48 58 622 47 66
E-mail:sales@niviss.com
Web Site:www.shop.niviss.com