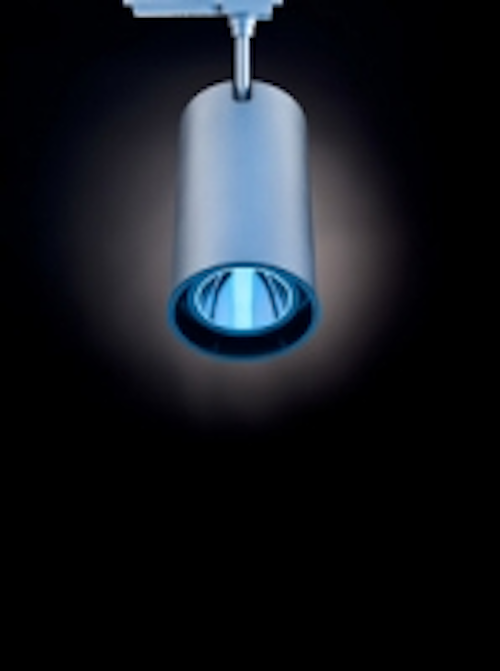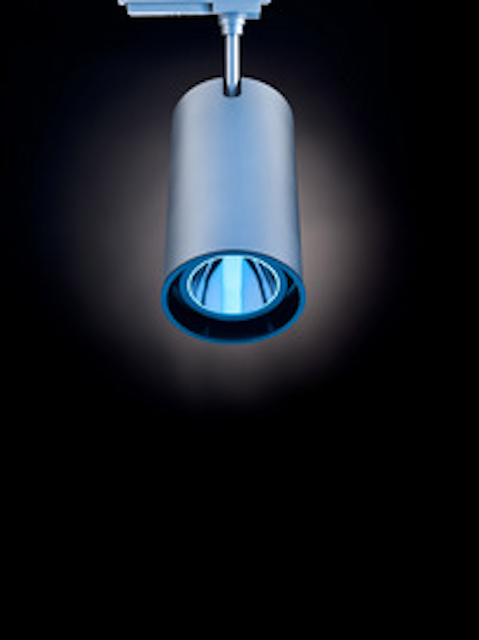 Date Announced: 17 May 2011
Lighting Services Inc announces the introduction of its newest fixture, the LumeLEX 2044 Series. The LumeLEX 2044 Series is a clean, elegant stem mounted fixture with a discreetly hidden driver, making it appear no different than a traditional halogen source.
With independent ratings of 98 CRI, the LumeLEX 2044 Series, based on the latest in Remote Corrected Cold Phosphor Technology by Xicato, has the highest Color Rendering Index of any LED on the market today, producing the most consistent, highest quality white light and maintaining extremely tight color control (within 2 MacAdam ellipses, vs. the NEMA standard of 7). Developed specifically for the most demanding applications of museum and retail accent lighting, the LumeLEX 2044 differentiates itself from the pack by offering a variety of lumen packages from 600-1120, flexible beam control, and a full range of internal accessories for manipulating the distribution of light, much like you can do with any halogen source.
Click the "360 icon" on the page below to see an interactive 3D movie of the LumeLEX 2044.
http://www.lightingservicesinc.com/product.asp?productID=207
As with all of Lighting Services Inc's fixtures, we back the LumeLEX 2044 with over 53 years of experience, a full 5 year warranty, and a published Reliability Data sheet. Designed for real world, long-term sustainability, the LumeLEX line of products is both forward and backward compatible, with easily replaceable 50,000 hour LED modules.
Click the page below for the LumeLEX 2000 Reliability Data sheet:
http://www.lightingservicesinc.com/LumeLEX_2000_Series_Reliability_Datasheet.pdf
For over 53 years, LSI has been the premier independent manufacturer of specification grade track, accent, display and LED lighting systems. For more information about the LumeLEX 2044 Series, please visit www.LightingServicesInc.com.
Contact
Lighting Services Inc 2 Holt Drive Stony Point, NY 10980-1996 USA +1 845 942-2800 +1 800 999-9574 (USA & Canada)
E-mail:sales@mailLSI.com
Web Site:www.LightingServicesInc.com