SPARK LED tunnel lights, street lamps and T8 tube light Illuminate Nippon Express
May 6th, 2011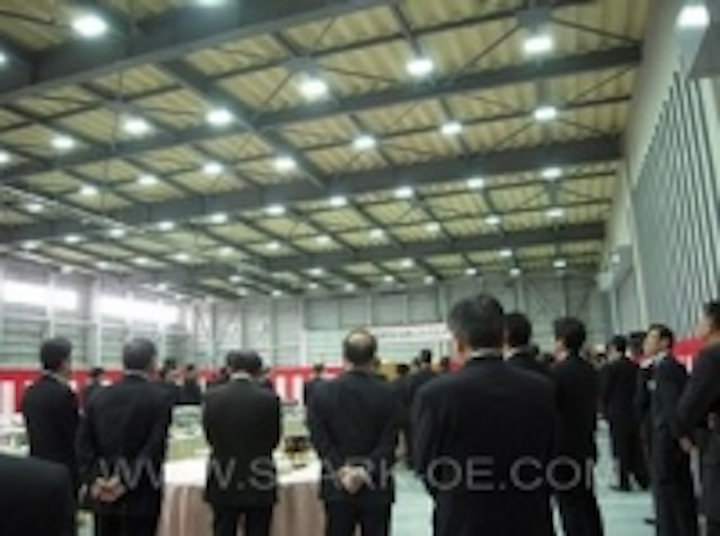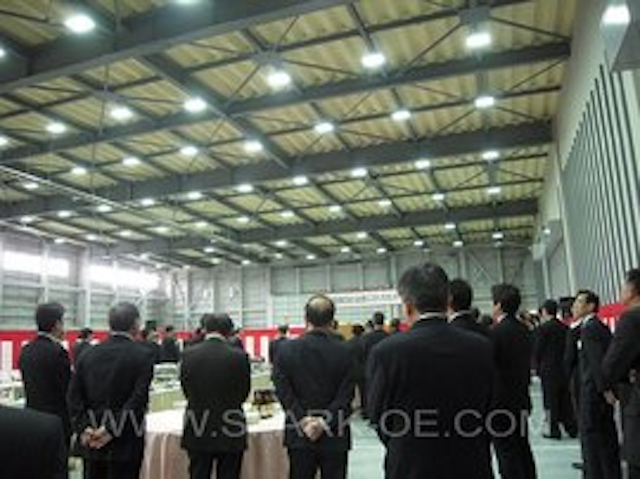 Date Announced: 06 May 2011
The famous logistics company Nippon Express (in logistics-based) issued a statement on the Journal CARGO, they will adopt LED lighting products in their new warehouse in Sendai cargo logistics zone.
The LED lightings products are including warehouse lighting, parking lot lighting and office area lighting. The planned completed time is March 2011. This will be the first time they use LED energy-saving products to solve the global energy shortage problem.
In early 2010, SPARK's products were selected by their design company, at business negotiation stage, the client throw out technical requirements: The lights must be PSE certified. therefore SPARK's engineering elites studied deeply of this requirement and discussed many times with the authorized testing lab (CQC) , and finally our products passed through this certification testing and got their approval (A class diamond PSE certification), certification number is PSE10090286.
December 2010, we shipped out the order from Shenzhen to Hong Kong directly to Sendai.
Early January 2011, Nippon started to test and install our products in their warehouse and finished in March.
On March 11 their opening ceremony was held. Attached photo is shot on March 11.
While Japan earthquake took place in the same day, which is the most severe 9.0 magnitude earthquake in the history, but our products are rarely damaged in the earthquake, only several pieces of outdoor LED street light were damaged because of the pole pulled down by the container.
Rest products are still working well.
In view of this, Nippon is very satisfied with the quality of our products, we believe they will use more and more of our LED lights in their other warehouses, which will lead the first step in the green lighting in Japan.
Contact
Aileen Huang Spark Marketing Director Tel: (86 755) 8390 4366 Fax: (86 755) 8390 4766
E-mail:alice@spark-oe.com
Web Site:www.spark-oe.com