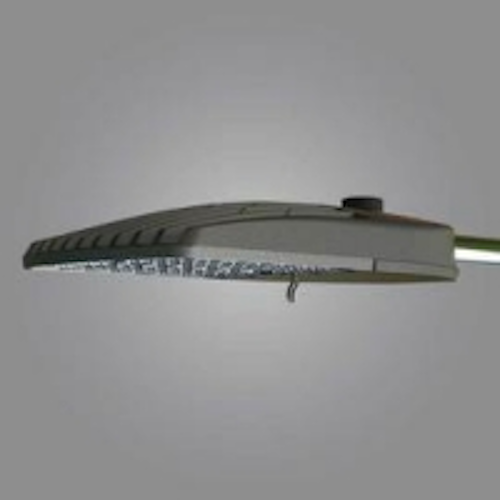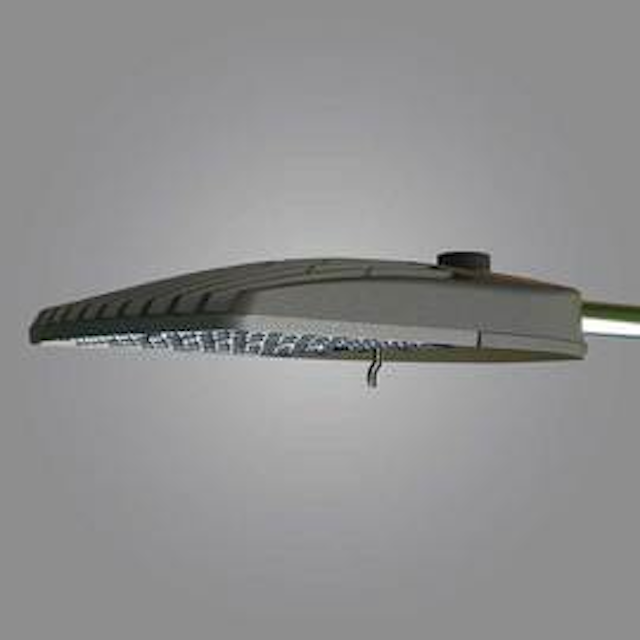 Date Announced: 26 May 2011
Acuity Brands, Inc. (NYSE: AYI) a market leader in innovative energy-efficient lighting and control solutions, is expanding its LED Outdoor DRIVE application segment with the American Electric Lighting® (AEL) Autobahn™ Roadway Luminaire. This new luminaire applies breakthrough LED technology and precision engineered optics to deliver brighter and more energy-efficient illumination for enhanced visibility on local, collector and major roadways.
The Autobahn delivers up to 12,000 lumens of bright white light, acting as a direct replacement for 70-200W high-pressure sodium (HPS) cobrahead roadway luminaires. It has a remarkably long service life of more than 100,000 hours at 40°C, L70 and achieves 40-50 percent energy savings when compared to HPS platforms.
Designed to meet IESNA RP-8 recommended illuminance for roadway applications, the Autobahn's high-lumen output maximizes roadway visibility and safety while minimizing light pollution with highly controlled optics that aim lighting on task, not toward the sky.
The Autobahn is also compatible with the Acuity Brands ROAM® system. ROAM is the company's industry-leading intelligent control solution that combines photocontrol technology with wireless monitoring and control capabilities to further enhance energy efficiency.
"The Autobahn and all of our LED Outdoor solutions deliver optimal performance, contributing to improved safety and energy-efficiency while providing access to advanced, integrated control solutions," said Michael Naylor, Acuity Brands Lighting Vice President and General Manager, Outdoor Products. "Roadway luminaires have particularly diverse requirements for lighting distribution and intensity due to varying traffic patterns and their positioning at pedestrian zone intersections, whether in metropolitan areas or rural communities. The breadth of capabilities of our high-performance Autobahn luminaire provides integrated solutions and optimal light quality to effectively meet the challenges of a variety of roadway applications."
The American Electric Lighting Autobahn became available in May 2011. For information visit
www.acuitybrands.com/outdoor
.
The drive experience is one of four key segments in the Acuity Brands LED Outdoor portfolio that heavily rely on effective, efficient, sustainable and controllable lighting. The company offers a comprehensive portfolio of DRIVE category products and solutions from its six complementary brands – Lithonia Lighting, Hydrel, Tersen Lighting, American Electric Lighting, Antique Street Lamps and Winona Lighting.
About Acuity Brands
Acuity Brands, Inc. is a North American market leader and one of the world's leading providers of luminaires, lighting control systems and related products and services with fiscal year 2010 net sales of over $1.6 billion. The Company's lighting and system control product lines include Lithonia Lighting®, Holophane®, Peerless®, Mark Architectural Lighting™, Hydrel®, American Electric Lighting®, Gotham®, Carandini®, RELOC®, Antique Street Lamps™, Tersen®, Winona Lighting®, Syner­gy® Lighting Controls, Sensor Switch®, Lighting Control & Design™, and ROAM®. Headquartered in Atlanta, Georgia, Acuity Brands employs ap­proximately 6,000 associates and has operations throughout North America, Europe and Asia.
Contact
Jennifer Manocchio 910-772-1688 jennifer@sweeneypr.com
E-mail:greg.armstrong@acuitybrands.com
Web Site:www.acuitybrands.com/outdoor