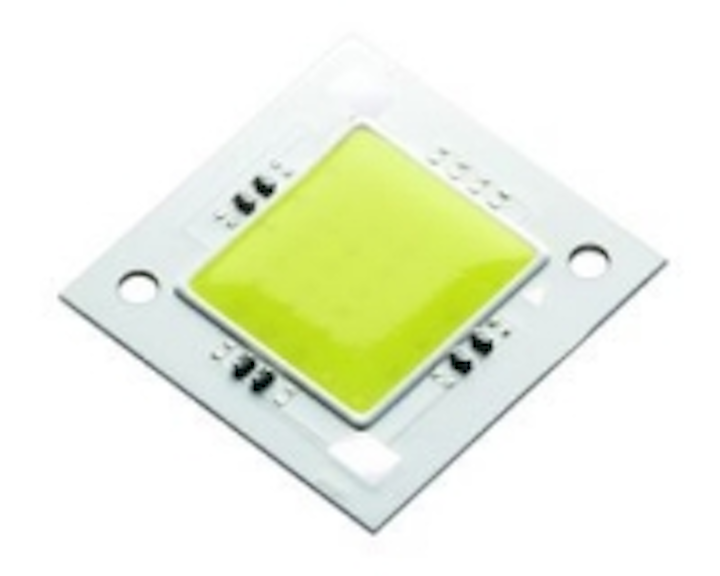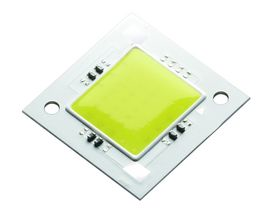 Date Announced: 18 May 2011
-- LIGHTFAIR International, Philadelphia, Stand #2645
-- Ultimate Light Source for 40W and 60W A-Bulb Replacement, Recessed Lighting and other Indoor General Lighting Applications
Tucheng, Taipei –– Everlight Electronics Co., Ltd. [TSE:2393] presents a new Chip-on-Board (COB) LED series to offer a solution to address important issues in general lighting replacement applications. Competing to previously dominating standard discrete low power, mid power, and high power LED components, Chip-on-Board LEDs are predicted to take on a third of all LED A-lamp applications in 2011.
To replace 40W and 60W incandescent A-bulbs, LED A-lamps need a light source that exhibits high efficiency, sufficient lumen output, high CRI, color uniformity, and sufficient light distribution to maintain a comfortable and uniform lighting environment – all at consumer acceptable prices. With its new COB Series, Everlight Electronics has created an ideal LED to address major challenges posed when designing an LED A-bulb: heat dissipation, color shift over time and temperature, light distribution and cost.
Everlight's COB LED series is a MCPCB substrate based multi-chip solution that boasts a >95lm/W at 3000K CCT and >80 CRI. Less layers of thermal resistance result in lower overall junction temperature. A new patent pending Everlight innovation is able to address the Hot/Cold Factor, the color uniformity as related to change in temperature. From 25°C to 85°C, the Everlight COB LED can control CCT shift to within 200K CCT for all wattages - the first of its kind that is able to restrict the shift to such a narrow range. A large single light emitting source means less diffusion needed to achieve high uniformity and light distribution. And finally, due to high performance, aggressive commercial strategy, and less processes and material required for assembly, the Everlight chip-on-board technology has nearly achieved the industry target of 200lm/$ for LED light sources.
Everlight is fostering closer working relationships between our R&D, Sales and Marketing teams to meet and exceed our customer's expectations in both product offering and technology. The COB LED Series is expected to satisfy the fast-growing market of general lighting LED replacement applications.
Sample Available: Yes. (Upon request)
Mass Production: Q2, 2011
More information or data sheet for this product upon request: Please contact your local Everlight sales office. Local Sales information:
www.everlight.com
About Everlight Electronics Co. Ltd.
Everlight Electronics Co., Ltd. was founded in 1983 in Taipei, Taiwan.
Playing a critical role in the formation of the global LED industry, the company is rapidly ascending to become a leading supplier due to its dedication to certification, R&D, production, quality, marketing and global customer service. Everlight provides a diverse product portfolio consisting of High Power LEDs, Lamps, SMD LEDs, LED Lighting Modules, Digital Displays, Optocouplers and Infrared Components for various applications. Today, Everlight is a global company with over 6,400 employees based in China, Hong Kong, Japan, Korea, Singapore, Malaysia, Germany, Sweden, U.S., and Canada.
Please visit us at www.everlight.com.
Contact
Beate Jungwirth Everlight Electronics T: +886 2 2267 2000 Ext: 5567
E-mail:pr@everlight.com
Web Site:www.everlight.com