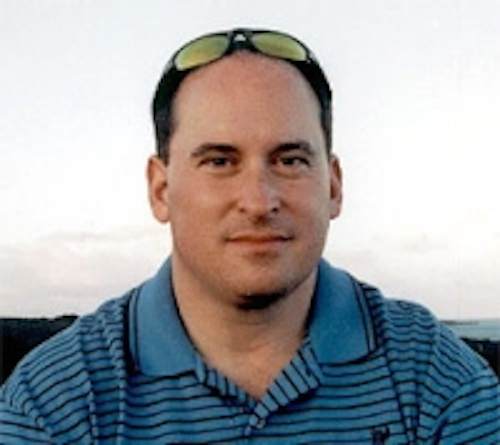 Date Announced: 03 May 2011
This month Xicato announces that Michael Keller has joined their expanding organization in the role of Western Region OEM Sales Manager. Mr. Keller will develop and implement sales and marketing strategies to support the growing demand for Xicato's products in the OEM community.
Prior to joining Xicato, Mr. Keller held a variety of positions in the lighting industry including sales, marketing, customer service, and management positions. While amassing over twenty years of experience he has worked for two of the leading companies, Osram-Sylvania and Lithonia. In his most recent assignment at Lightech he was responsible for the LED driver business in the western region.
His understanding of the needs of OEM's, his strong technical background, and his passion to provide industry-best customer service will give Xicato the added support needed in the Western Region for their growing OEM partnerships.
"Michael's depth of knowledge in the lighting industry will serve as a further building block for Xicato and enhance our sales and marketing efforts", said Dave Levinson, VP Sales North America. "The addition of his experience to the sales and marketing team furthers our goal of implementing a solid industry based team to build our leadership position as a superior LED source brand, dedicated to meeting the discerning need of our OEM partners and the lighting specification industry."
At the same time Martin Kessell has joined their European team in the role of Key Account Manager UK & Nordic.
Over the past thirteen years, Mr. Kessell has worked within three of the leading European control gear manufacturers, Helvar, Huco and BAG Electronics. In his most recent position at BAG he was responsible for OEM Sales for Northern European area. In addition to this for the past 3 years he has been a member of the LIF Council, helping to guide, influence and educate the lighting industry within the UK.
"Martin's market and lighting knowledge alongside his hands-on experience with control systems, a linked and fundamental match with LED lighting, will prove invaluable to Xicato's development in the general and accent lighting arenas", said Menko de Roos, Xicato's CEO.
Xicato
Xicato is a Solid State Lighting company founded by seasoned industry professionals, with offices located in Silicon Valley, California (HQ), London and Tokyo.
Xicato develops, manufactures and globally markets LED modules that simply are functional replacements for traditional lamp technologies, offering all the life and energy-saving advantages of LEDs with no light-technical or aesthetic compromises. Xicato provides industry leading specifications via an open approach with a global circle of leading end-users, specifiers and luminaire manufacturers. Xicato is committed to address the whole broad sphere of the general illumination world, taking on segment by segment with its focus on continuous innovation.
Xicato believes that lighting plays a valuable role in the creation of places for people. We highly recommend the use of a qualified lighting designer from one of the following organizations:
PLDA Professional Lighting Designers Association -
www.pld-a.org
IALD International Association of Lighting Designers -
www.iald.org
Contact
Roger Sexton on +44 7525715497 (EU) Noboru Kaito on +81 50 5534 3168 (Japan) noboru.kaito@xicato.com Ron Steen on + 1 847 380 2773 (US) - ron.steen@xicato.com
E-mail:roger.sexton@xicato.com
Web Site:www.xicato.com