Architainment completes makeover on iconic Glasgow hotel
Apr 15th, 2011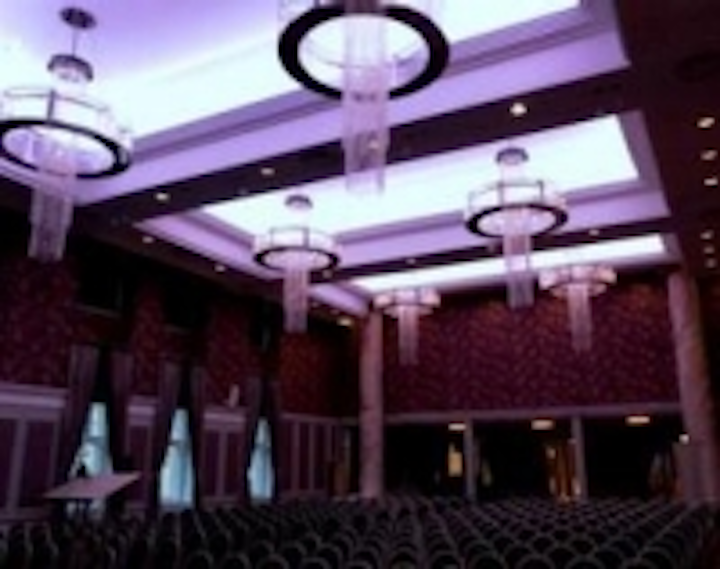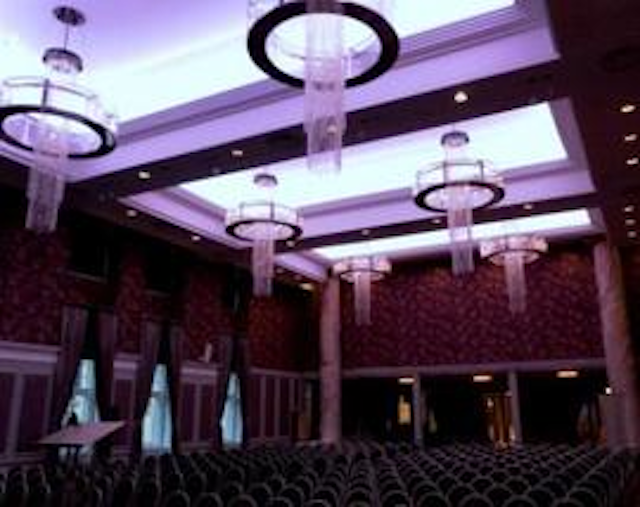 Date Announced: 15 Apr 2011
Architainment Lighting Ltd has now completed lighting Glasgow's Grand Central Hotel as part of hotel and conference operator, Principal Hayley's, £20 million makeover of the Scottish landmark.
Renovation work on the hotel began in June 2009 and at this time Principal Hayley called on Architainment, to supply and manage the rejuvenation of the hotel's interior and exterior lighting. Completed in autumn 2010, Architainment specified a range of Philips Color Kinetics fittings for the hotel, including the iColor Cove® MX Powercore, eW Blast Powercore, and eW Graze Powercore.
For the hotel's large and glamorous function room, the 'Grand Room of Glasgow,' Architainment supplied more than 350 iColor Cove® MX Powercore 12in linear RGB cove fixtures, a cost effective fitting that provides a total light output of 387 lumens per foot.
Architainment Key Account Manager, Lee Shields, specified the iColor Cove MX Powercore as it was the best fit for the installation because of the high light output and – due to the Powercore technology that manages both power and data within the fixture – its ability to make up long runs without requiring multiple power supplies. This made the installation significantly more cost effective and straight forward. Architainment also supplied 46 fixtures of eW® Cove MX Powercore, a solid white linear cove fixture for the inside of the hotel.
For the hotel's facade, four eW Blast Powercore fittings, an LED floodlight with a high-intensity wash of white light, were installed. Specifically designed for surface grazing and wall-washing applications, this fixture provides low energy consumption, long lifetime and zero maintenance, all of which were priorities for Principal Hayley when deciding which lighting to use. In addition to this, 24 1ft and 12 4ft models of the eW Graze Powercore (2700 K narrow beam) were supplied for the hotel's exterior, for similar reasons.
Commenting on the project, Key Account Manager, Lee Shields said: "We get involved with a wide range of installations but are always really excited to work on heritage projects because they are often challenging but the results are always particularly rewarding. It was a privilege to be part of a huge renovation programme for such an iconic Scottish venue."
Located in the heart of Glasgow city centre, above the central station, the Grand Central Hotel is home to superior conference and banqueting rooms, and is the ideal short break destination in Glasgow.
About Architainment Ltd
Architainment Lighting Ltd is a specialist lighting solutions provider for the architectural and entertainment sectors in the UK.
We provide our clients with an in-depth quality service and detailed product knowledge. Our extensive industry expertise makes us uniquely placed to deliver the latest lighting developments tailored to our clients' individual needs.
In keeping with our commitment to excellence, Architainment Ltd represents only the world's top manufacturers in the lighting solutions field, including Philips, Color Kinetics, Led Linear and SensaCell.
Since our formation in 2003, Architainment Lighting Ltd has developed excellent relationships with lighting designers, architects and specifiers. We have a team of dedicated professionals with in-depth lighting industry expertise which allows us to offer a unique level of service from initial concept to completion with full technical support.
Contact
Holly Winman PR and Marketing Coordinator T: 01494 471340 F: 01494 442627
E-mail:Holly.Winman@architainment.co.uk