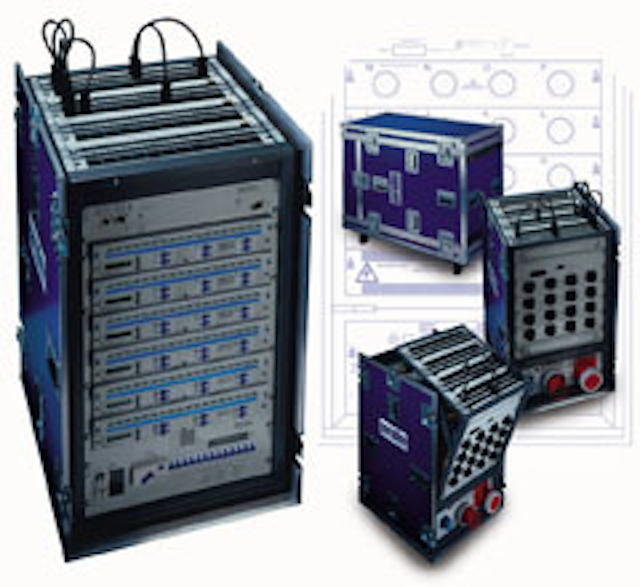 Date Announced: 19 Apr 2011
Similar to last year's exhibition, Lightfactor - leading UK professional lighting sales company - will have 2 stands at PLASA Focus in Leeds which are adjacent to each other.
Lightfactor has a history of bringing innovative and dynamic technology to the market, and the action-packed 2011 stand will feature a selection of products from top brands including new moving and LED luminaires from Italian lighting manufacturer DTS, for which Lightfactor is the exclusive UK distributor; lighting control from LightProcessor and Cogent; architectural LED fixtures from Cogent and theatrical fixtures and spotlights from LDR.
The DTS section of the Lightfactor stand will show the new Nick 600 Wash Zoom, a high-output LED moving head projector with a 13° - 35° variable motorized zoom and the latest in the 'Nick' series. It is available in RGBW, RGBA or white versions.
The new Delta 10 Wash Zoom from DTS is a very bright 1200 series type fixture with the same spec as the Nick 600 series. It offers 5,000 Lux at 5 metres and is made up of 240 LEDs (60 Red, 60 Green, 60 Blue and 60 white). It's designed for rental applications and touring and has a 15 - 40 degree motorised zoom.
The Fixed Delta 10 will also be on the stand - a static high powered LED wash light with the same spec as the Delta 10 Wash Zoom.
Also from DTS is the new TITAN Plus RGBA unit, 100% brighter than the first generation of TITAN fixtures.
LightProcessor products will include a wide range of dimmers like the RCBO Paradim and a wall mounted socketed Cee 17 Paradim that can be supplied with MCB, RCBO or double pole breakers. Also highlighted is the full range of LightProcessor Location dimmers – a portable dimming solution for the film, TV and events industries - plus the many touring spec options for LightProcessor's Dimension and Paradim ranges.
LightProcessor's Zip lighting control desks will be demonstrated plus a diverse selection of handy DMX tools, including a new RJ45 version of LP's popular rack, truss and wall mounted unit.
Lightfactor showcases UK manufacturers' Cogent's Ambient XC controller, which will be controlling RGB LED strips triggered via audio and video sources.
The new Cogent RGBW strip unit is featured, together with a selection of its latest LED fittings – whites, variable whites, RGB, RGBA and colour changing units - and a selection of drivers including mains dimmable.
Lightfactor features examples from Italian manufacturer LDR's comprehensive ranges of theatrical fresnels, profiles and PC fixtures, plus the latest Canto 2000 th Mk2 (tungsten halogen) and Canto 250HR MK2 ceramic (discharge) follow spots.
Contact
Louise Stickland +44 (0)1865 202679 +44 (0)7831 329888 Lightfactor Sales +44 (0)1923 698080
E-mail:louise@loosplat.com
Web Site:www.lightfactor.co.uk