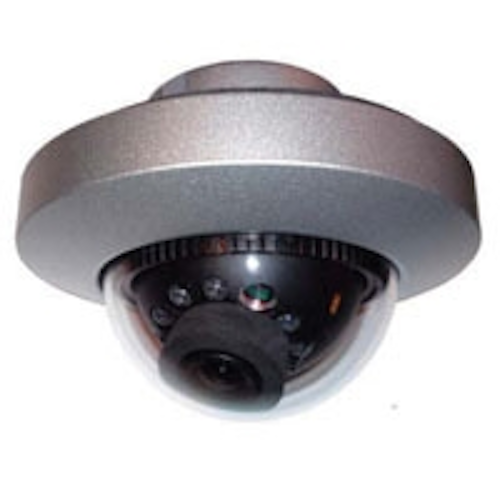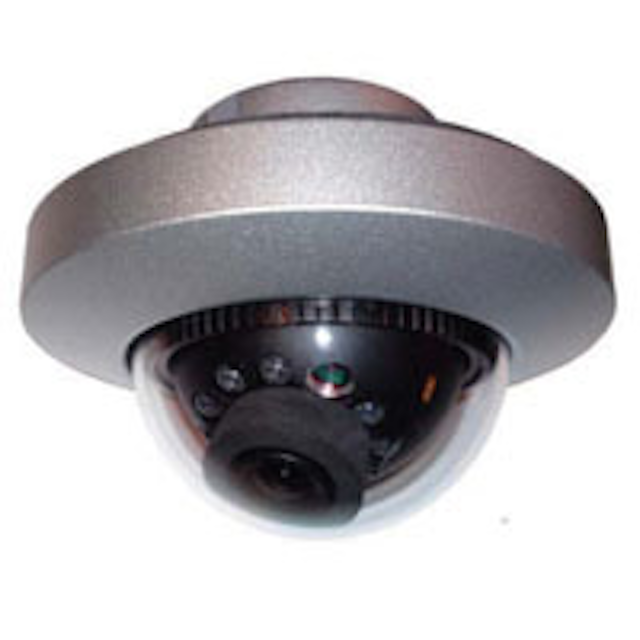 Date Announced: 14 Apr 2011
Pecan CCTV has launched the D057 Series. The latest addition to the firm's successful MicroDome range provides IR LED coverage of up to 5 metres to deliver optimum performance in even the darkest conditions.
The D057 has been created in response to customer requests for discreet covert surveillance in applications where dark and low-light coverage had previously required additional lighting. Whilst its outward appearance is identical to its popular predecessor, the D056C, Pecan's new IR LED 560 TVL MicroDome automatically switches from high resolution colour (daylight) to mono (night time) mode.
By utilising the same vandal-resistant aluminium housing customers can retro fit the multi-application D057 to their current D056C installations and make use of their existing wedge adaptors. This flexibility allows the new IR LED cameras to be fitted in critical areas alongside those where lighting is not an issue.
Available in a choice of black or silver the easy to install D057 has an IP67 rating for submersion underwater up to 1.5m. Its compact size makes this versatile new MicroDome the perfect choice for the transport sector – whilst its discreet design ensures it can also provide unobtrusive internal and external surveillance for high-end retail and modern office environments.
Director, Jess Johns told us "Pecan's MicroDome cameras have proved to be extremely popular for use on public transport as well as other road vehicles. Our decision to invest in adding an IR LED MicroDome was the direct result of the demand from customers for a covert camera that could discreetly monitor critical areas after hours in low light and no light conditions. The D057 is designed to offer customers the versatility of a very simple upgrade. We can also supply a totally covert option with 940nm "black" LEDs if required."
In addition to offering bus and coach operators, road hauliers, emergency vehicles and commercial vehicle drivers a secure surveillance solution they also provide a discreet option for the hotel, leisure and retail industries and can easily be installed on a ceiling or wall to provide 360 degree coverage.
Pecan CCTV's customers benefit from the firm's extensive experience in supplying the technology to create specialist fixed dome cameras. The company have an impressive product portfolio covering everything from entry level internal domes to vandal-resistant cameras and state-of-the-art MicroDomes that provide the ultimate in discreet surveillance for a variety of applications.
Pecan is the trade name of the CCTV Division of Stortech Electronics Ltd who manufacture and distribute a comprehensive range of CCD camera systems and components. The company is a wholly owned subsidiary of Acal plc who is listed on the London Stock Exchange.
Contact
Pecan CCTV Unit 2 Spire Green Centre, Pinnacles West, Harlow, Essex CM19 5TQ Telephone: 01279 419913
E-mail:sales@pecancctv.com
Web Site:www.pecancctv.com