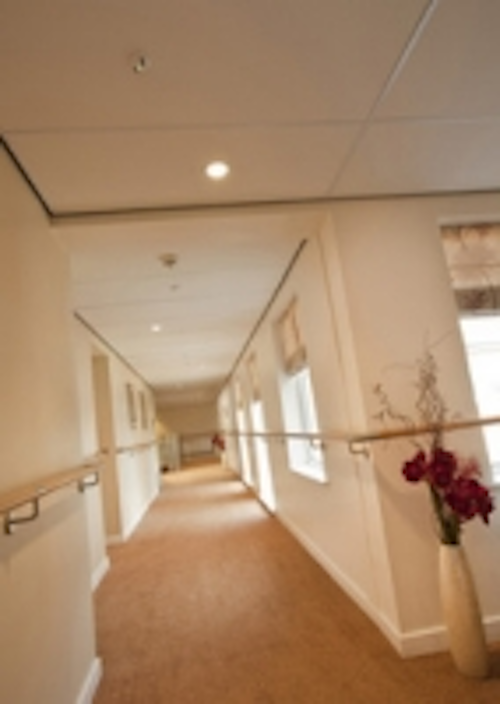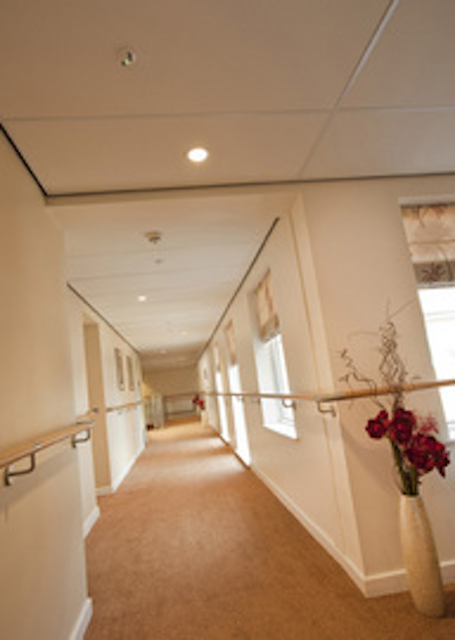 Date Announced: 11 Apr 2011
Doncaster, UK – RXD1 LED downlights from Cooper Lighting and Safety, a business unit of Cooper Safety, have been used to illuminate the circulation areas in a number of Independent Living Schemes run by Wakefield and District Housing (WDH), helping to minimise both energy consumption and ongoing maintenance requirements.
WDH operates a network of Independent Living Schemes in and around Wakefield, each consisting of individual flats in a secure building with on-site support. The organisation is currently undertaking a major improvement programme involving the complete refurbishment of many of its buildings. One of the first schemes to be upgraded was Newfield House in Normanton and, as part of this process, WDH decided to install LED lighting in the corridors and other circulation areas.
Mick Flynn, senior electrical engineer at WDH, explains: "LED lighting is the energy efficient way of working. It not only saves energy but also offers longevity with zero maintenance, which is an important consideration for us. We're not like a contractor who just installs a fitting and then walks away; we're responsible for the maintenance of it as well."
With its policy of sourcing products from local firms whenever possible, WDH quickly settled on Cooper Lighting and Safety to supply the luminaires. "To be honest, there weren't that many options available at the time," Flynn continued. "Cooper Lighting and Safety was one of the first manufacturers on the market with a quality LED downlight, and it certainly fit the bill for us."
The RXD1 utilises a multi-chip LED light source to provide an efficient alternative to traditional compact fluorescent downlights, delivering major energy savings without compromising on light levels or quality of light. The luminaire has a power consumption of just 25W and achieves an efficacy of up to 61 lumens per circuit watt, which easily exceeds the latest Building Regulations requirement of 45 lumens per circuit watt for residential lighting (Part L1), as well as the higher requirement of 55 lumens per circuit watt for commercial lighting (Part L2).
Proven pure-water heat-pipe cooling technology eliminates the need for large, heavy heat sinks and helps the RXD1 downlight to provide a maintenance-free life of 50,000 hours.
In addition to the downlights, Cooper Lighting and Safety also supplied its unobtrusive Briteway Recessed LED emergency luminaires for Newfield House. The whole installation was so successful that WDH took the same approach to lighting the subsequent refurbishments at New Priory in Featherstone, Ashfield House in Hemsworth and Bembridge House in Wakefield, with Silkstone Court in Altofts to follow in the near future.
While the energy savings and reduced maintenance requirements were key factors for WDH in selecting the RXD1, the quality of light was also crucial. "The residents like the look of them and are very happy with the lighting they produce," commented Flynn. "If the corridors weren't bright enough, we would certainly know about it!"
Contact
Tel: +44 (0)1302 303200
E-mail:info@cooper-ls.com
Web Site:www.cooper-ls.com