Massimo Iosa Ghini's new LEDs blend technology & design
Apr 28th, 2011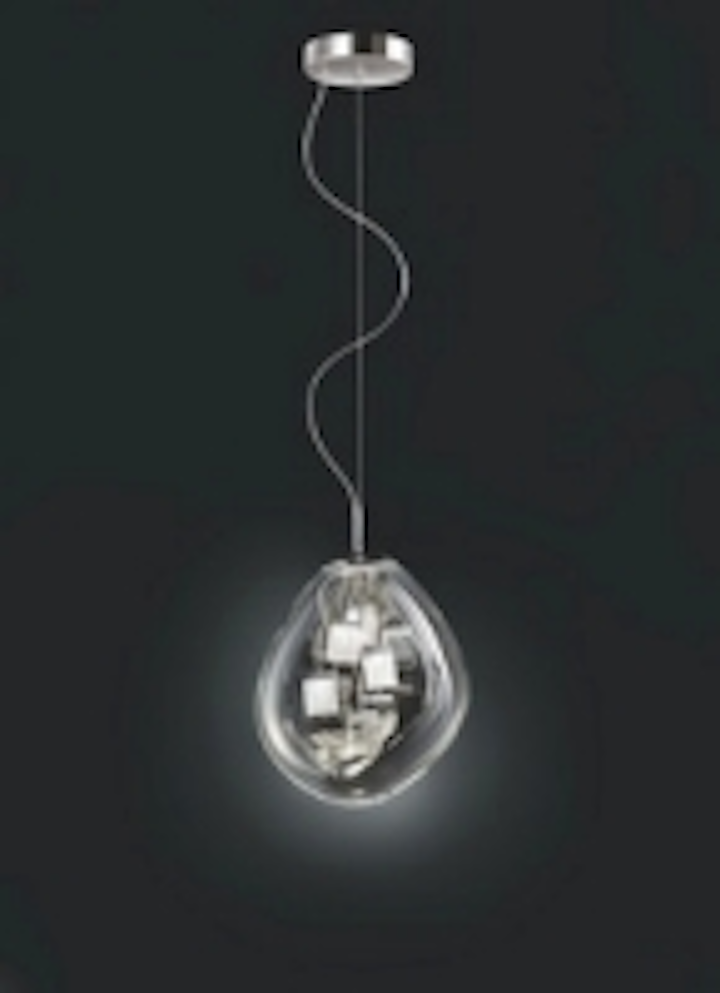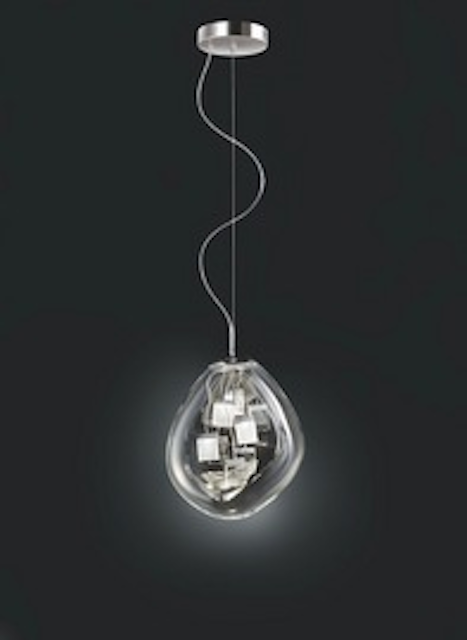 Date Announced: 28 Apr 2011
Edison, NJ –- Straight from their appearance in Milan, FDV Collection's two new LED fixtures by master architect and designer, Massimo Iosa Ghini are now set to make their mark stateside. SPORE and ARIA are true game changers on the decorative lighting scene as the advanced energy-efficient LED technology used to illuminate them is unique to such highly ornamental fixtures.
For Iosa Ghini, who has designed for such heavyweights as Alitalia and Ferrari, marrying the FDV Collection aesthetic and tradition of old world Venetian glass artisanship with LED power was no easy feat. His efforts first resulted in the gorgeously intricate and high-tech masterpiece SPORE, followed by a slightly simpler, understatedly elegant ARIA.
SPORE
FDV Collection worked hand in hand with Iosa Ghini to develop SPORE. With almost every aesthetic decision also tied to a technological issue, Iosa Ghini's strong architectural background and understanding of the technical side of product design was the key to bringing forth this new "organism," a new form of lighting. This striking suspension fixture boasts a brilliant nucleus of LEDs and Poly(methyl methacrylate) (PMMA) tiles that seem to hang organically within the amorphous glass diffuser. The LEDs are attached to the translucent or satin finish square tiles via chrome/aluminum pieces. The tiles act as diffusers and control where the light is directed. The clear tiles send light downward - while those in the satin finish send light out to the sides.
Spec/Material info:
The eight LEDs in the light have 3 watts of power each and a color temperature of 3500K. The dimensions of the diffuser are 13.4" x 15.7." It is composed of blown and handmade glass, while the frame is made of polished chrome-plated metal. The tile squares are composed of Poly (methyl methacrylate) (PMMA).
ARIA S18 and ARIA S36
Spores are meant to reproduce. ARIA is the next generation. As its name suggests, it has an airy, breezily sophisticated design. It is characterized by a globule of hand-blown Murano glass illuminated via a 13-watt dimmable LED light source located in the design's white metal canopy. The fixture comes in two sizes, the ARIA S18 and ARIA S36, and is suitable for a wide variety of settings.
Spec/Material info:
ARIA S18 hangs at an adjustable 85.6" from the ceiling. Its crystal diffuser has a circumference of 7.3" and a height of 6.9". It takes a 1x13 W LED. ARIA S36 falls a maximum of 81.1" from the ceiling. The crystal diffuser has a diameter of 14.2" and a height of 10.2." It works with 2x13 W LED light sources.
About Leucos USA
Leucos USA is a family of distinctive lighting brands that include Leucos, ITRE, Luxit and FDV Collection. Crafted in Italy, all of the Leucos USA products represent the very best blend of traditional hand-blown glass techniques combined with innovative, modern design. While deeply valuing Italian tradition, the Leucos brands continue to explore new and invigorating production methods that make the company a renowned and visionary leader in contemporary glass lighting. Over the years collections from the Leucos USA group of brands have been conceived by world-renowned architects and designers including Karim Rashid, Massimo Iosa Ghini, Patrick Jouin, Defne Koz, Danilo De Rossi, Rockwell, Andrea Garuti and Paolo De Lucchi, among others. Leucos USA specializes in the hospitality, commercial and high-end residential markets. Brand collections include recessed, pendants, table, wall, floor and ceiling fixtures. All lighting fixtures are UL listed. Many pieces are stocked in a 30,000 sq. ft. warehouse located 30 miles south of New York City. www.leucosusa.com Leucos USA can also be found on Facebook www.facebook.com/LeucosUSA and Twitter, @LeucosUSA.
Contact
Danielle De Vita/Alexandra Zwicky Novita Communications 718.857.4806/718.783.4015 danielle@novitapr.com
E-mail:alexandra@novitapr.com
Web Site:www.leucosusa.com