Stouch Lighting announces West Nottingham township retrofits street lights with LEDs
Apr 5th, 2011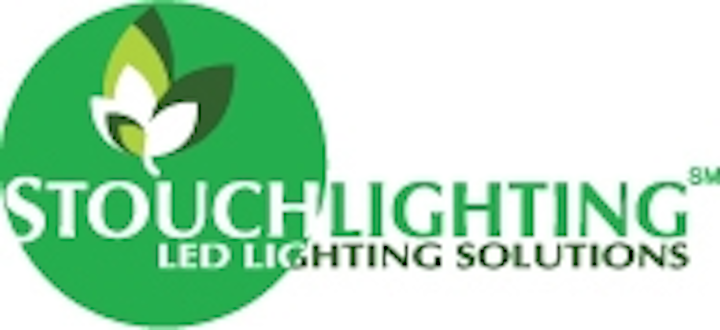 Date Announced: 05 Apr 2011
Stouch Lighting today announced that West Nottingham Township, Chester County, PA has completed retrofitting their street lighting and a Park and Ride dedicated to WW11 veterans. Stouch Lighting supplied and installed the LED lighting fixtures to enhance the lighting quality and meet the township's objectives to increase security throughout the community and generate energy savings.
The township's street lights utilized Relume Technologies, Inc provided by Stouch Lighting. The LEDs met the particular requirements of West Nottingham for efficient lighting and increased lighting quality. They provided a brighter and uniform spread of light without any light trespass or glare, while requiring significantly lower power consumption. The LED lights provide a more natural color rendering and improve safety by outlining the surroundings and distinguishing the roadways more clearly.
"Exploring the value of LED lighting fixtures, getting the best solution, and achieving increased light output; is a tremendous benefit for our township and the community", said Candace Miller, Secretary/Treasurer for West Nottingham Township. "The lighting will improve the safety in our community as well as reduce energy consumption and energy costs through efficiency improvements; taking us one step forward to becoming more energy efficient while increasing productivity for economic growth and community development."
The lighting retrofit project was completed February of 2011. Stouch Lighting replaced all of their previous 100 Watt, 150 Watt, 250 Watt, and 400 Watt High Pressure Sodium fixtures with 56 Watt, 83 Watt, and 240 Watt LED fixtures respectively. West Nottingham Township also retrofitted a 400 Watt Halogen flood light with a 120 Watt LED flood light to illuminate a Park and Ride that was established as a memorial for WWII veterans. They wanted to increase the lighting quality and increase light levels for safety and security. While the township's light levels increased, energy consumption will be reduced by an average of 60%. The LED fixtures have a rated life of over 70,000 hours and a life expectancy of up to 15 years with no lamps or ballast to replace and include a seven year complete fixture warranty.
"Using LEDs is a sustainable and efficient solution for West Nottingham. This project utilized our best solution approach to LED lighting applications. LED lighting is an environmentally beneficial lighting alternative that also improves the quality of light and increases the community safety and security, while also generating significant energy savings," says Director of Operations, Supply & Chain; Justin Stouch. ""With their long operating life and reduced maintenance costs compared with the previous High Pressure Sodium lights; the township is saving money and protecting the environment for their community."
Contact
Deborah Ogden 610.548.5001 x53
E-mail:d.ogden@stouchlighting.com
Web Site:www.stouchlighting.com