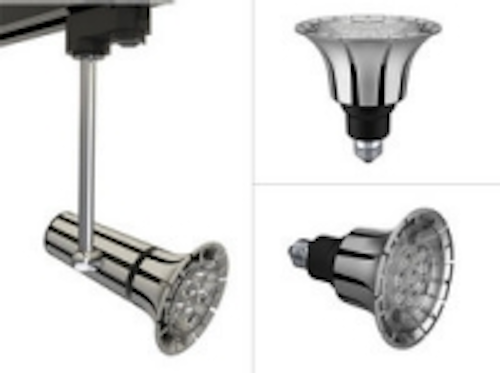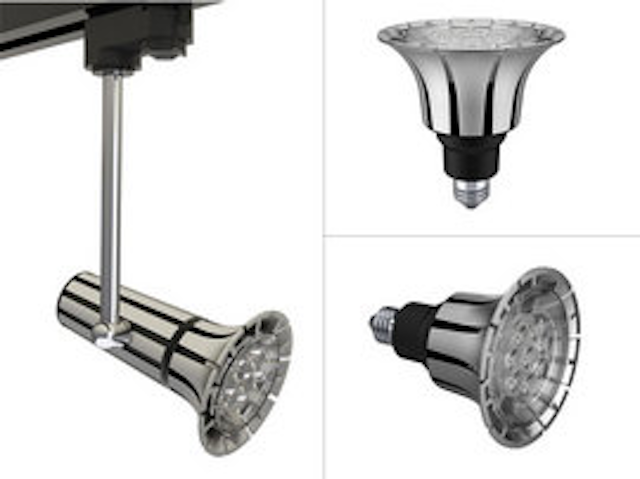 Date Announced: 19 Apr 2011
Penang - Ledzworld Technology, an innovative R&D and manufacturing company of high-end LED retro-fit lamps for professional users, launches its new LED Hybrid Series.
Luminaires with integrated LED light engines are often bulky and expensive. In the next few years the innovation rate in LED technology will remain high and as a result LED light-sources will become better every year. Many professional buyers are hesitant to invest in high-cost luminaires with built- in LED light- sources in anticipation of improved LED technology.
Ledzworld now launches its unique Hybrid series with the appearance and characteristics of a sophisticated track-luminaire yet with all the benefits of a retrofit Par lamp. Once technology evolves, just upgrade the retrofit Par20, Par30 or Par38 to a later model without the costly investment in an entirely new luminaire.
Ledzworld is launching the Hybrid collection with its industry leading fully linear dimmable Par38, 20W Cree that produces 1200 Lumen (3000K). Its sophisticated driver technology with integrated digital IC ensures full linear dimmability, a high power factor, and optimization of the best available Cree Led technology.
Samples are available in June and production volumes are available with standard lead-times from July onwards
About Ledzworld;
Ledzworld Technology is an innovative Malaysian based (Dutch owned) R&D- and – manufacturing company that continuously develops and integrates the latest available technologies into its complete LED-retrofit product range. By applying the last technology generations, Ledzworld's products continue to out-perform the products of its competitors including those of all A-brands.
Ledzworld integrates new technologies faster than its competitors and has become a reputable OEM/ODM supplier of a growing number of large global brands in the lighting -industry. Ledzworld strives to be the quality technology provider behind the largest brands in the lighting industry who are increasingly facing difficulties to keep up with the fast pace of the LED retrofit industry. Ledzworld received the LFI innovation award 2010 during the LFI lighting fair in Las Vegas in the "general lighting category"
Contact
Ledzworld Technology Sdn. Bhd. 63 Pesara Kampung Jawa, Bayan Lepas, 11900, Penang, Malaysia. Phone: (+60) 4 6300 800 Fax: (+60) 4 6300 808
E-mail:info@ledzworld.com
Web Site:www.ledzworld.com