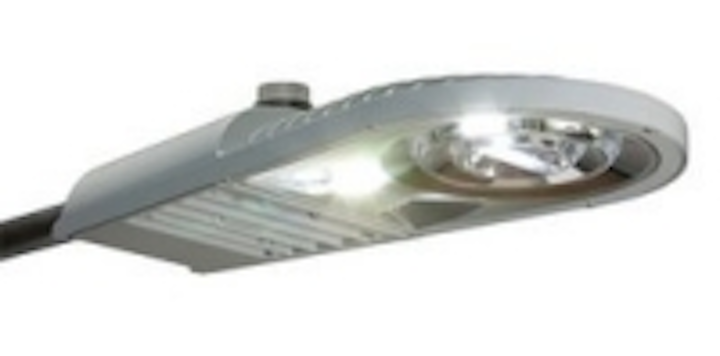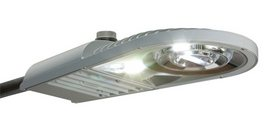 Date Announced: 21 Jul 2011
EAST CLEVELAND, Oh. -- GE Lighting Solutions, LLC expands its full-line of products for retailers and municipalities with 10 new outdoor LED lighting products that provide energy and maintenance savings with a rated life of 50,000 hours. On the forefront of GE's outdoor product offerings are Evolve™ LED Area Lights and the Evolve™ LED Roadway Cobrahead, which was named Best-In-Class in the Next Generation Luminaires™ awards for design excellence in energy-efficient LED lighting.
"GE designed these outdoor LED products with our customers in mind," says Tim Miller, global product manager, LED Fixtures, GE Lighting. "LEDs are the future of outdoor lighting, and with these product offerings, GE is a one-stop solution for all outdoor lighting needs. We're committed to providing the best in LED systems in terms of performance, life and energy savings."
This new generation of GE LED lighting products provides high uniformity to effectively light outdoor areas and reduce over-lighting, resulting in shadowing and energy waste. The majority of GE outdoor LED lamps offer more than 11 years of service life (based on 12 hours of use per day) to substantially reduce maintenance frequency and expenses. They also are RoHS compliant, containing no lead or mercury.
"Many cities throughout the U.S. are making the investment in outdoor LED lighting systems for their long-term energy and maintenance savings and are replacing (high-intensity discharge) HIDs," Miller says. "Nearly all of GE's outdoor LEDs are assembled in the company's North Carolina plant, which we are very proud to say."
Area Lights
•Evolve™ LED Contemporary Domed Area Light – A futuristic and aesthetically pleasing lighting system with symmetric and asymmetric light distribution. It yields up to a 60 percent reduction in system energy compared with standard HID systems.
•Evolve™ LED Modular Area Light – Features a modular, European design providing 34 photometric combinations in two color temperatures (4000K and 5700K). The sleek design balances the need for photometric scalability with reliable workhorse performance.
•Evolve™ LED Wall Pack & Egress Light – Delivering the same outstanding performance as the modular area light solution, the wall pack provides 10 photometric combinations in a modern "wedge" look. The same wedge platform also offers an egress option, providing a consistent look for all area lighting applications.
Flood Lights
• Evolve™ LED Wall and Underpass Flood – Ideal for simple wall flood applications or for bridge underpass where no maintenance is required. It offers up to 50 percent reduction in system energy compared with standard HID systems, depending on the applications.
• Evolve™ LED Wide Flood, Billboard & Spot – With three optimized designs, there is a solution to fit virtually any application, such as architectural wall washing and facade lighting, sports court area lighting and more. It uniquely offers a photoelectric sensor receptacle to minimize control requirements if the application calls for a dusk-to-dawn solution.
Garage Lights
• Evolve™ LED Garage Light –This fixture features an advanced LED optic specifically designed for applications such as parking decks with low mounting heights to provide high uniformity and excellent vertical light distribution. It also has a unique option for up-light versions, not found in other LED garage fixtures.
Post Tops
• Evolve™ LED Avery StreetDreams™ Post Top – This fixture provides improved horizontal and vertical uniformity, reduced glare and improved lighting control in a classic, traditional style. This post top can yield up to 60 percent reduction in system energy compared with standard HID systems.
• Evolve™ LED Contemporary Conical Post Top – A more modern European post top style, the Contemporary Conical post top yields up to 60 percent reduction in system energy compared with standard HID systems and isideal for roadway, site, area and general lighting applications.
• Evolve™ LED Salem Post Top – Offers energy efficiency and quality of light in a classic, utility carriage look and style, also providing up to 60 percent in energy savings and eliminating the unsightly shadow circles commonly seen under other LED post top fixtures .
Roadway Lights
• Evolve™ LED Medium Cobrahead– Combines more than 100 years of street lighting experience with more than a decade in designing breakthrough LED systems, featuring a contoured cobrahead shape and heat sink fin design that provides excellent thermal management and allows for water run-off for extended LED life and minimal build-up of dirt on the fixture's exterior. Named Best-in-Class in the 2009 Next Generation Luminaires™ Competition.
About GE Appliances & Lighting
GE Appliances & Lighting spans the globe as an industry leader in major appliances, lighting, systems and services for commercial, industrial and residential use. Technology innovation and the company's ecomagination(SM) initiative enable GE Appliances & Lighting to aggressively bring to market products and solutions that help customers meet pressing environmental challenges. General Electric (NYSE: GE), imagination at work, sells products under the Monogram®, Profile™, GE®, Hotpoint®, Reveal® and Energy Smart® consumer brands, and Tetra®, Vio™ and Immersion® commercial brands. For more information, consumers may visit www.ge.com.
Contact
David Schuellerman 216.266.9702
E-mail:david.schuellerman@ge.com
Web Site:pressroom.geconsumerproducts.com/pr/ge/stepping-outside-the-box-ge-expands-210598.aspx