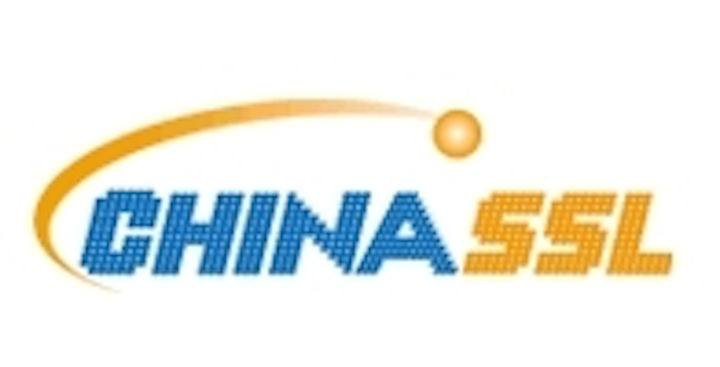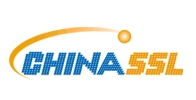 Date Announced: 13 Jul 2011
The China Solid State Lighting Alliance (CSA) recently announced that the China International Exhibition and Forum on Solid State Lighting (China SSL), a highly influential industry event with strong support from the Ministry of Science and Technology, will relocate to Guangzhou this year. The forum will be held at the city's Baiyun International Convention Center from November 8-10, 2011.
China SSL is the largest annual event in the country's solid state lighting industry. The exhibition highlights developments in manufacturing equipment, raw materials, technology, products and applications in the SSL industry. The concurrently held top-level forum has run for seven consecutive editions, attracting more than 10,000 government officials, company executives and industry leaders. China SSL is dedicated to being the prime trade and outsourcing platform on which local and international companies conduct business with government authorities and buyers in rapidly growing industries like LED display and automotive lighting.
China SSL 2011 will span 20,000 sqm and feature nearly 20 technology and theme sessions. An estimated 2,000 industry leaders, experts and senior executives will descend on Guangzhou to make the most of this exceptional exchange and cooperation platform, alongside local and international industry peers.
Taking place at the beginning of the "12th Five-Year Plan", China SSL 2011 is indisputably a key event. The great support the show enjoys from multiple levels of government constitutes a solid endorsement of the forum's powerful value. Guangzhou Municipal Government and Guangdong Provincial Science and Technology Department are keenly interested in the LED industry and the China SSL project. Moreover, the Reform and Development Plan for the Pearl River Delta Region issued by the State Council includes a specific focus on developing solid state lighting nationwide.
In the "12th Five-year Plan", a period during which the emerging SSL industry will be considered a key development field by central and local governments, proactive policies and industry trends all indicate that China's SSL trade will have a massive global impact. That being so, China SSL 2011 is an excellent and timely opportunity for the industry to share best practice; build brands; expand business networks and establish new cooperation opportunities.
Because Greater China is a popular venue for high-profile international events, the city also is an attractive draw for global buyers. The province of Guangdong is important to China's lighting industry. It has the largest SSL industry and the most lighting companies. The Guangzhou Baiyun International Convention Center, where China SSL 2011 will be held, offers world-class facilities, is well equipped and is conveniently located in close proximity to a five-star hotel, conference center, exhibition site, performance center and property service. The event will take full advantage of these useful elements.
China SSL 2011 will be the second cooperation between the CSA and Reed Exhibitions, following their successful co-hosting of Green Lighting Shanghai. Both organizers have a strong pedigree of producing trade-defining events. The CSA is committed to the development of its member companies and dedicated to providing a vibrant communication channel and exchange platform for forum participants. By integrating resources and coordinating cooperation the Alliance aims to boost technological innovation and sustainable development across the SSL industry.
The CSA is also a key facilitator of communication between the Chinese government and private industry. As a conduit for the promotion of sustainable cross-border partnerships, the Alliance is unrivalled. Reed Exhibitions, too, is committed to leveraging its extensive experience and global resources to deliver world-class exhibitions and market-oriented conferences. Every Reed event is dedicated to highlighting fresh innovative solutions that help companies to lower costs, enhance productivity and generate new business.
Industry experts believe that the China SSL, by relocating to Guangzhou, will greatly enhance the development of the SSL industry in the Pearl River Delta region, and across all of China. The forum is also expected to generate numerous cooperation opportunities with international partners for China's SSL industry in the future.
About the China Solid State Lighting Alliance
The China Solid State Lighting Alliance(CSA)was founded in October 2004. Based on the mutually understood principles of voluntariness, equality and collaboration, the association has 43 original members – all of them major Chinese SSL companies and research institutions. As the cohesion of the members has intensified and the association's influence has grown, the CSA has rapidly expanded to its current 117 members from across Hong Kong and Mainland China.
The CSA's objective is to promote the technological advancement and commercialization of China's SSL industry. To this end, it accelerates the development and establishment of standards and quality testing methodologies. It is also the CSA that bears the responsibility for establishing an information service platform for the entire SSL industry. Such a platform improves regional and international cooperation and facilitates better communication between government and industry bodies. All of which serve to improve the competitiveness of China's SSL industry in international markets.
About Reed Exhibitions
Reed Exhibitions is the world's leading events organizer, with over 460 events in 36 countries. In 2010 Reed brought together over seven million event participants from around the world, generating billions of dollars in business. Today Reed events, organized by 34 fully staffed offices, are held throughout the Americas, Europe, the Middle East and Asia-Pacific.
Reed organizes a wide range of events, including trade and consumer exhibitions, conferences and meetings. Its portfolio of over 460 events serves 44 industry sectors, including: aerospace & aviation, automobiles, beauty & cosmetics, broadcasting, building & construction, electronics, energy, oil & gas, engineering & manufacturing, food service & hospitality, gifts, healthcare, interior design, IT & telecoms, jewelry, life sciences & pharmaceuticals, machinery, marketing, business services & training, medical education, printing & graphics, security & safety, sports, recreation and travel.
By working closely with professional bodies, trade associations and government departments, Reed ensures that each and every event is targeted and relevant to industry needs. As a result, many of Reed's events are leaders in their field.
Reed Exhibitions is part of Reed Elsevier Group plc, a publisher and information provider. In 2009, Reed Elsevier made an adjusted pre-tax profit of £1.28 billion on turnover of £6.07 billion.
Contact
China Solid State Lighting Alliance(CSA) Jianqun Hao Room 602, Cyber Tower B, No.2 Zhongguancun South Avenue Haidian District, Beijing, China (100086) Tel: +86-10-51727151 ext. 113 Fax: +86-10-51727120
E-mail:haojq@china-led.net
Web Site:www.china-led.net