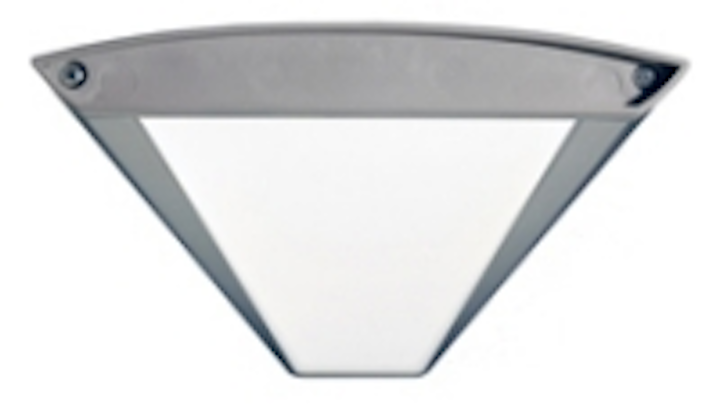 Date Announced: 07 Jul 2011
Redwood City, CA – Lunera® Lighting, Inc. a Silicon Valley company that designs, manufactures, and markets next-generation LED lighting, announced today the commercial availability of the third generation of its popular eight-foot long 6800 SERIES. Compared to previous generations, the new suspended linear luminaire is 21 percent brighter, and is now available in three color temperatures for office, school, hospital, retail, and other commercial applications. Using a mere 85 watts of energy, the fully dimmable, blade-like fixture dramatically fills a space with bright, quality light, making it a highly efficient, sustainably designed, alternative to standard fluorescent fixtures.
"Lunera's dedication to continual technological innovation and
creative fixture design led to the development of the latest 6800 SERIES. Various commercial spaces require bright, uniform light without hotspots or shadowing. These facilities would also
like to significantly reduce their operating costs and meet emerging
environmental standards with LED lighting," commented Rich Warmke,
Lunera Director of Strategic Marketing.
As with many other Lunera products, this third generation luminaire is now available in three popular color temperatures of 3500K, 4000K and 5000K to create the ideal interior environment. With a strong light output performance of 3,700 to 4,000 lumens, the dimmable 6800 SERIES is destined to be a popular choice for meeting rooms, boardrooms, open office spaces, and hallways.
The 6800 SERIES can be joined into endless runs, accentuating its sleek blade-like design. Like all Lunera fixtures, the 6800 SERIES is designed and manufactured in the USA to further reduce its carbon footprint. The combination of the 6800 SERIES and advanced lighting controls provides even greater energy savings while providing high quality area illumination.
For color consistency, Lunera uses its proprietary truLITE™ Color Consistency Process to screen and blend LEDs within two MacAdam Ellipses. Lunera sources LEDs from top vendors that have LM80 testing and operates LEDs well below maximum specified thermal limits, to ensure dependable operation and long life. Each fixture is serialized and has a 50,000-hour life expectancy. The fully recyclable fixtures contain no harmful chemicals and radiate less heat than comparable incumbent lighting technologies.
About the 6800 SERIES
Key Specifications:
Color Temp 3500K 4000K 5000K
Lumens 3,700 3,850 4,000
CRI 85 85 85
R9 45 45 45
Efficacy (lm/W) 44 45 47
Watts 85W 85W 85W
Watts/Sq Ft 0.85 0.85 0.85
Dimensions: 93" long x 6.7" wide x 1.13" high
Environmental Impact:
RoHS Compliant
Mercury and Lead free
Fully Recyclable after a 50,000 hour-life
Certifications and Testing:
UL Pending
Dry Rated
About Lunera Lighting
Lunera Lighting is an award-winning technology innovator leading the transformation from analog to energy-efficient digital LED lighting. Manufactured in the USA, Lunera's premium lighting fixtures are particularly attractive when seeking LEED certification, since LED lighting substantially impacts LEED points in "green" buildings. Elegant design, precision engineering, and beautiful light differentiate the company's award-winning products. Since its initial product launch in late 2009, Lunera has installed lighting in over three million sq ft of commercial real estate. For more information on switching to LED fixtures, visit the company at www.lunera.com or contact Lunera at 650-241-3875 or by email at info@lunera.com. Follow Lunera on Twitter at http://twitter.com/luneralighting.
Contact
Carol Warren Antarra Communications 714-890-4500
E-mail:cwarren@antarra.com
Web Site:www.lunera.com